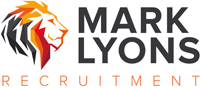 To £80k basic plus excellent bonus earnings, car allowance and benefits.
Our client is a fast growing but well-established company who are looking to recruit into this new headcount role as Head of Vendor Finance. Your role will be to retain and grow this already very profitable business into new markets and drive a competent and successful team of high performing salespeople. We are looking for someone who has a hands– on approach and someone who leads from the front with the ability to coach, train and develop the staff further and continue the growth strategy of the business.
You will need to within a commute to their offices or can be in the office most of the time.
This is a great role and time to join a growing company with a proven leadership team where success is rewarded.
Contact: In the first instance please send your cv to Mark Lyons at mark@marklyonsrecruitment.com or call 0161 258 0053 / 07470 476320 for a confidential discussion
If this role isn't in the right location but you wish to register, then please visit www.marklyonsrecruitment.com to submit your details.