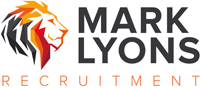 Salary depending on experience from £40-68k basic per annum plus company car, 50% bonus and excellent benefits package.
This is a great opportunity for either someone who is already working in the Agriculture leasing sector or has worked for an agricultural dealer. You might also be someone who is in general asset finance currently in a field-based role or are in an internal role currently and want to move into a field based role. The most important point is that you have the drive and desire to want to develop yourself.
The Client
Our client is a division of a blue-chip banking group and a specialist provider of asset finance. They are keen to appoint a high-profile sales professional to drive the development and delivery of key business development initiatives and achieve growth and profitability objectives. You will be managing an existing portfolio of vendors as well as winning new clients across the Agriculture sector and with a broad spectrum of transaction sizes from small to large ticket items.
Key Responsibilities:
To retain, win new and support approved Vendors in the territory.
To develop new Vendor relationships via existing contacts and BDM activities.
To promote the benefits of the company in order that to become the preferred funders for the Vendors.
Achieve new business volume goals whilst maintaining our target margins.
To be ultimately responsible for the company relationship, act as the conduit for new business proposals from key Vendors and the decisions from the underwriters.
To work effectively with the MD to professionally propose Vendor Programme Opportunities.
Work to agreed activity levels and proactively manage self to achieve objectives.
Builds positive relationships with Vendors remotely by meeting needs in line with company expectations.
Prepare/shape detailed and comprehensive proposals to enable prompt and positive underwriting decisions.
Generates income from both Financing and associated products.
Maintain and provide high level administration support.
Ensure that all proposals are forecasted accurately on Systems.
Ensure that administration is in line with regulatory and company requirements and that all Vendor Reviews and Onboarding are completed in a timely fashion.
Ensure all business is conducted in line with regulatory requirements and company expectations.
This is a great opportunity for someone who can demonstrate a strong background in managing vendors as well as negotiating with end user decision makers.
Contact: In the first instance please send your cv to Mark Lyons at mark@marklyonsrecruitment.com or call 0161 258 0053 / 07470 476320 for a confidential discussion
If this role isn't in the right location but you wish to register, then please visit www.marklyonsrecruitment.com to submit your details.