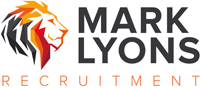 £50- £75k DOE plus car allowance and strong bonus earnings.
Our client is a division of a blue-chip financial services business who are looking for individuals to manage a portfolio of existing and develop new broker relationships. You could already be a broker manager and looking for a change in direction or you could currently be in an asset finance role and have the experience of building strategic third-party relationships and looking to broaden your skills.
Responsibilities:
To retain, support and support approved brokers in the geographical area
To develop new broker relationships via local marketing initiatives
To promote the benefits of the company in order that they become the preferred funders for the broker network
Achieve new business volume goals whilst maintaining their target margins
To be ultimately responsible for the relationship, act as the conduit for new business proposals from key brokers and the decisions from the underwriters.
Work to agreed activity levels and proactively manage self to achieve objectives
Builds positive relationships with Brokers remotely by meeting needs in line with company expectations.
Prepare/shape detailed and comprehensive proposals to enable prompt and positive underwriting decisions
Generates income from both Financing and associated products.
Maintain and provide high level administration support.
Ensure that all proposals are forecasted accurately.
Ensure that administration is in line with regulatory and company requirements and that all Broker Reviews and Onboarding are completed in a timely fashion
Ensure all business is conducted in line with regulatory requirements and company expectations
Additional Duties
Undertake training as required and transfer training into your working environment
Prepared to work outside normal hours to achieve the results required
Actively strives to develop within role and where appropriate seek career progression.
Proactively encourages change and contributes ideas to the team.
Carry out other duties as may be reasonably required.
Liaise with other team members to ensure an integrated approach to the business is maintained.
Understands the team business plan and personal contribution to it
Contact: In the first instance please send your cv to Mark Lyons at mark@marklyonsrecruitment.com or call 0161 258 0053 or 07470 476320 for a confidential discussion
If this role isn't in the right location but you wish to register then please visit www.marklyonsrecruitment.com to submit your details.