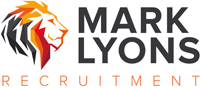 To £55k, company car, 100% of basic salary bonus scheme.
Our client is a major player in the provision of professional loan lending. We are looking for an additional person to join their Tax team managing a portfolio of existing broker relationships and developing new ones across the east side of the country . You will be funding Corporation Tax, VAT, Professional Indemnity and other Professional Fees. We are ideally looking for someone who understands loans and working with brokers or intermediary sources. You could be an asset finance broker manager currently or working for a broker and have the skill set required for this role.
Key Objectives:
Achieve agreed targets through the winning and maintaining of Commercial Finance Brokers.
Develop and win a pipeline of new Finance Brokers.
Maintaining and developing a portfolio of Commercial Finance Brokers, ensuring they are skilled to identify, sell and process the Tax product portfolio
Manage and retain the renewals of the existing Tax transactions with your Commercial Finance Brokers
Ensure you act as first line of defence in all risk and compliance policies
Focusing on both volume and revenue returns, making sure you run a profitable book
This is a great opportunity to work for the market leader in their field .
Contact: In the first instance please send your cv to Mark Lyons at mark@marklyonsrecruitment.com or call 0161 258 0053 or 07470 476320 for a confidential discussion.
If this role isn't in the right location but you wish to register, then please visit www.marklyonsrecruitment.com to submit your details.