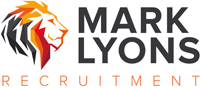 to £80k basic, plus company car, bonus and excellent benefits.
Our client is a leading asset finance company who are looking to recruit a Credit Manager to run a small underwriting team. This successful division has seen significant growth over recent years growing their sales teams and also moving into new market sector's. The company works across the, Manufacturing, Construction and Recycling and Agriculture markets.
To be successful in this role you will have a strong background in Asset Finance Underwriting, with direct line management experience. You will be highly analytical with excellent knowledge of financial statements and will possess strong attention to detail and problem solving skills.
Responsibilities:
To underwrite business propositions and undertake credit assessments meeting credit risk standards, procedures and authorities, ensuring that the credit and broader transaction risks are identified, evaluated and mitigated with a clear written articulation of the supporting decision rationale.
Communicate with team members and work closely to support each other.
Work closely with the Collections Team to ensure lessons are learned from any delinquent accounts.
Regularly communicate and report to the board about the activities and developments within the department, keeping abreast of the wider economic environment/emerging risks ensuring suggestions around credit risk appetite can be reviewed regularly.
Conduct regular quality assurance reviews on direct reports credit decisioning, providing feedback and ensuring that any lessons learned are.
As a line manager, you will be responsible for inspiring and motivating your team, as well as developing performance through coaching. You will encourage your team to take responsibility for their own personal development and provide support through regular feedback.
Ensure that all Governance and Compliance requirements are adhered to and all reporting and reviewing activities required by the Regulatory Bodies are carried out to the standards required.
We would love to hear from you if:
You have strong knowledge and experience of underwriting within the Asset Finance industry preferably from the hard asset space.
You have knowledge of the Consumer Credit Act (1974), and the Consumer Credit Directive, Companies Acts and any other relevant legislation.
You're highly organised and have a keen eye for detail.
You have strong interpersonal skills and ability to effectively communicate at all levels.
You are numerate with an analytical mindset.
You have previous leadership of a credit team.
You have the ability to interpret company accounts and financial documents from businesses of all sizes – including but not limited to Financial statements, Cash flow forecasts and financial projections Management accounts, Bank statements.
Contact: In the first instance please send your cv to Mark Lyons at mark@marklyonsrecruitment.com or call 0161 258 0053 or 07470 476320 for a confidential discussion.
If this role isn't in the right location but you wish to register then please visit www.marklyonsrecruitment.com to submit your details.