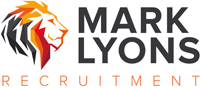 To £100k, plus car allowance and benefits.
Our client is a well-recognised and stable leasing business offering tailored leasing and finance solutions to its established and diverse client base. We are looking for someone who has experience of underwriting asset finance transactions to about £2m.
To be considered for this role we are looking for someone with a deep level of experience in the sector and can think out of the box when it comes to looking at the profile of the end customer and structuring deals. You will have the opportunity to work across a diverse range of assets and have the flexibility to work partly from home.
Responsibilities:
Responsible for underwriting of credit applications.
To examine and analyse each proposal in accordance with Company policy.
If proposals are satisfactory, then to accept and commit the Company to the business, within own authority level. To communicate decision in line with current procedures within agreed service response times.
Produce analyses of clients' accounts and prepare credit reports, with recommendations if above underwriting authority, justified decision if otherwise.
This is a great opportunity to work for a well-known company with a strong can do culture where this area of the business has seen unprecedented growth in recent years.
Contact: In the first instance please send your cv to Mark Lyons at mark@marklyonsrecruitment.com or call 0161 258 0053 or 07470 476320 for a confidential discussion.
If this role isn't in the right location but you wish to register then please visit www.marklyonsrecruitment.com to submit your details.