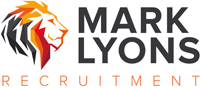 Our client is a well-known and respected provider of asset finance.
They are looking to build a sales team specifically focussed on the solar panel leasing sector. This is a very exciting sector within the wider renewables industry to fund to corporate end users, and the scale of the opportunity is huge.
We are looking for individuals who have a good understanding of the renewables sector and importantly solar funding. If you are not working in the leasing sector but work for a manufacturer, installer or even consult to the sector and have a strong technical expertise then we would be interested in talking to you. Experience of PPA and CPPA contracts would be very useful given the nature of how the solar funding programmes work.
You may be leading a team currently who you could bring across, have the experience to run and build a team separately or be part of the wider sales team.
If you have the solar experience, then please contact in the first instance Mark Lyons at mark@marklyonsrecruitment.com or call 0161 258 0053 / 07470 476320 for a confidential discussion
If this role isn't in the right location but you wish to register, then please visit www.marklyonsrecruitment.com to submit your details.