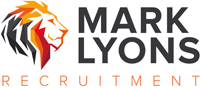 Excellent salary, car allowance, strong level of bonus earnings and benefits package.
Our client is a division of a well-established and leading independent lending business who have seen significant growth in recent years. If you have excellent business development, customer service and presentation skills and are always striving to maximise business opportunities whilst adhering to best practice then, we're looking for a new Vendor Finance Manager to work within their Transportation leasing business.
The Role
To proactively seek new HGV/Trailer or Bus and Coach dealers and build manufacturer relationships. Support and develop funding options for their client base, to achieve a viable alternative/second option to the 'go to' manufacturer finance company avenue, complimenting the dealer's financial sales options & effectively converting lead opportunities to meet volume and margin targets, whilst working with internal support departments.
Key Responsibilities:
Focus on developing referral finance business from dealer group or manufacturer sales teams from new and existing business relationship sources.
Achieve targets of new deals, volume, margin and income by
Building and maintaining a level of referred financial sales enquiries.
Attending dealer networking events.
Maintaining a consistence presence within a dealer group to be on hand for regular advice, guidance and training if/when required.
Work with dealer sales new starters to train and guide on financial products
Sponsor sales meetings with prospective dealers when required.
Complete underwriting risk templates for sanction of the facility, chase outstanding enquires and documentation on deals.
Work with the marketing team to regularly establish new dealer group target opportunities
Develop further knowledge and understanding of the SME lending asset-based industry including other products and services, competitor's strengths and weakness, risk appetites, client and dealer challenges and understand market sectors in which to successfully operate.
Propose detailed credit submissions to underwriters, when required, for review and be able to understand conditions and terms, provide additional information to support the application, if/when necessary.
Have an in depth understanding of a proposed business's financial position through P&L and Balance Sheet, cash flow, management Information and bank statement review and be able to assess this against the proposed requirements.
Work with all SME Lending departments to exceed client expectations
Continuous focus on customer led process improvements
To assist the Head of Transportation finance to contribute to the smooth running of the team
Provide consistent and accurate information on our systems to support the production and completion of regular sales analysis and reports
Maintain, manage and protect customer information and data
Promote the Group, improving connectivity, demonstrating you're an ambassador for the company
Grow business volumes and margin levels significantly to a point where additional direct reports become required for further growth.
The Candidate
We are ideally looking for experience of working within the HGV, Trailer or Bus and Coach asset finance sector however we will consider other candidates who are used to working in a manufacturer and dealer group finance environment.
Contact: In the first instance please send your cv to Mark Lyons at mark@marklyonsrecruitment.com or call 0161 258 0053 or 07470 476320 for a confidential discussion.
If this role isn't in the right location but you wish to register, then please visit www.marklyonsrecruitment.com to submit your details.