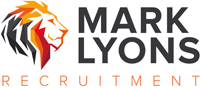 £50-75k basic salary, car allowance and uncapped earnings.
Our client a leading asset finance company and a division of a wider financial services banking organisation. We are looking for someone to join this stable team to develop business across North East England from the Scottish border down to the Teeside area.
This field-based Business Development Manager role is looking for someone to pro-actively identify, build and manage a database of customers and prospects. The primary focus of the role is will be generating new business within the channels, markets and sectors targeted. You must be customer focused and excel in providing exceptional service to all clients.
This is a great opportunity for someone who knows the patch the build out the region for them. This will suit someone from either a broker, independent leasing company, or with a bank asset finance background. You may be someone who has looked at going self-employed but would rather be part of a successful team with the benefit of decent salary and uncapped earnings.
Contact: In the first instance please send your cv to Mark Lyons at mark@marklyonsrecruitment.com or call 0161 258 0053 / 07470 476320 for a confidential discussion
If this role isn't in the right location but you wish to register, then please visit www.marklyonsrecruitment.com to submit your details.