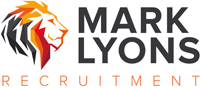 To £45k plus company car, excellent bonus, commission, and benefits package
Our client is a division of a well-known and respected provider of asset finance.
As they continue with their growth plans in this exciting area of the market, they are keen to appoint a high-profile asset finance sales professional to drive the development and delivery of key business development initiatives and achieve growth and profitability objectives.
The Area Sales Manager is responsible for the sales within the territory and will be field-based working from your home office.
We are looking for a driven, energetic individual who works in the asset finance sector currently and wants to be part of this growth sector. You may be in an internally based sales or relationship management role and wanting to get into a sales role. We will also consider people with or without manufacturing leasing experience.
The main responsibilities include generating new business, building on existing business relationships within the industry sectors and developing internal referrals from other of their asset finance divisions.
Key Responsibilities:
Proactively source sales from within the allocated geographical location either by directly prospecting the existing customer base, sourcing new customers or through dealer introducers and other industry / introducer channels.
Responsible for developing and maintaining relationships with existing customers via telephone, emails, and face to face meetings.
Act as a contact between the company and its existing and potential markets, negotiating terms of an agreement and closing sales, gathering market and customer information.
Represent the company at trade exhibitions, events and demonstrations.
Review own sales performance aiming to meet or exceed targets.
Ability to make accurate, rapid quotations and provide customers with the relevant information to close the deal.
Responsible for ensuring that own administration is in line with regulatory requirements and company procedure.
Responsible for ensuring that the sales targets are achieved.
Ensure you operate within the context of the FCA regulations at all times and ensures the Treating Customers Fairly initiative is fully adhered to.
Ensure you maintain a full understanding of all the finance offered and associated add on products available
Responsible for ensuring own administration is in line with regulatory requirements and company procedure.
Responsible for working closely with the Collections team in maintaining a satisfactory level of defaults within your own portfolio.
Ensure that all Governance and Compliance requirements are adhered to and all reporting and reviewing activities required by the Regulatory Bodies are carried out to the standards required.

Skills Required:
Self-motivated team player driven to achieve and exceed all targets set.
A bright, go getting person that is tenacious and resilient with a strong desire to succeed.
Strong interpersonal skills
Numerate with analytical ability
Excellent presentation skills
Must be competitive with an ability to think on their feet and deliver solutions.
Strong ability to plan and organise, effective sales activity planning is vital
Practical problem solving ability
An excellent communicator with a direct and open style
Enthusiasm and drive for generating revenue with evidence of "going the extra mile" coupled with strong client focus, a flexible and resilient attitude
Computer literate
Previous experience with Asset finance
Contact: In the first instance please send your cv to Mark Lyons at mark@marklyonsrecruitment.com or call 0161 258 0053 / 07470 476320 for a confidential discussion
If this role isn't in the right location but you wish to register, then please visit www.marklyonsrecruitment.com to submit your details.