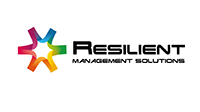 £70,000 – £90,000 p/a + benefits, pension, commission (OTE – Circa £100k/£120k).
Contract type: Permanent (Full-time)
If you are a driven and results-oriented individual with a strong business development background in the leasing and asset finance System Implementation / Business Transformation, we would love to hear from you.
About the role:
The Business Development Manager will accelerate rapid growth by supplying innovative solutions and services to our clients' credit, leasing, and asset finance customers in the UK market. This role is vital in achieving their ambitious growth plan, primarily focusing on driving sales and campaign activities within the asset finance industry for digital transformation projects.
In this role, you will:
Drive market-focused activities to strengthen client relationships and deliver excellent service throughout the business development cycle.
Develop a deep understanding of key client issues and propositions in the leasing and asset finance industry.
Open new relationships with businesses and prospects in the UK market, specifically targeting the leasing and asset finance sector.
Create and execute an origination strategy, working closely with leadership to qualify and prioritize market activities.
Expand stakeholder relationships within existing client accounts by mapping key contacts and generating meetings with new contacts.
Collaborate with their client service teams to nurture and grow relationships with highpotential clients.
Work alongside the consulting and project teams to increase the range of services provided to existing clients.
Build a network across consulting and professional services, leveraging a broad range of experts to deliver tailored solutions for client requirements.
Stay updated on relevant market insights and leverage them to identify new opportunities.
Qualifications / Experience Required:
Extensive experience in business development projects within the leasing and asset finance industry specifically looking at System Implementation / Business Transformation projects.
Ability to identify consulting and / or technical projects.
Knowledge of software business models, information systems ecosystem, and professional services and consulting.
Familiarity with value selling sales strategies, such as solution sales and challenger sales.
Ability to manage a large portfolio of client relationships.
Commercial mindset with a focus on achieving results.
Excellent communication skills, both verbal and written, with active listening abilities.
Strong influencing skills, including managing relationships with senior internal and external stakeholders.
Ability to build collaborative relationships with a diverse range of stakeholders.
Proficient in facilitating client calls and meetings, and a team player who can also work independently with minimal supervision.
To discuss this opportunity further, get in touch with our Talent Acquisition Manager, Chanél Lubbe, on: chanel@resilient-ms.co.uk / +44 121 818 3897.