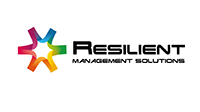 £50,000 – £65,000 p/a + benefits, pension.
Contract type: Permanent (Full-time)


We are currently working exclusively with our client, a leading IT consulting and System Integration company specialising in Credit & Asset Finance. They provide innovative solutions and expertise to global businesses, helping them successfully transform their operations.
This is a great opportunity for a Business Analyst / Implementation Consultant to join their team on a permanent (full-time) basis in London.
In this role, you will:
Work with asset finance companies, major banks, and financial institutions.
Support software implementation projects, collaborating with clients and utilising vendor solutions such as Alfa Systems, FIS Ambit, Linedata (Ekip360), Sofico (MILES), Sopra Banking (Cassiopae), and Solifi (formerly IDS and White Clarke Group – CALMS / CMS).
Be involved with activities such as gap analysis, process definition/design, configuration, test support, change management, document management, reporting, and release management.
Responsibilities:
Analyse client business requirements and align them with software solution capabilities.
Identify and validate gaps, proposing realistic solutions within the project scope.
Define and validate customisation needs for software products based on agreed business definitions.
Create specification documents for local development, ensuring clear understanding by technical consultants.
Perform modelling, configuration, and solution delivery.
Prepare and conduct functional tests to support user acceptance testing.
Facilitate test sign-off and business acceptance.
Manage stakeholders effectively, maintaining strong relationships.
Conduct user training, including design, customization, and updating training materials.
Qualifications / Experience Required:
Significant experience in leasing or asset finance software implementation projects (Alfa Systems, Calms White Clarke, FIS Ambit, Cassiopae, APAK, Ekip, Miles by Sofico).
Strong analysis and adaptation skills; technical acquaintance is a plus.
Knowledge of process design tools such as Visio and/or BPMN.
Experience with quality management tools (QC, Jira) and wikis (Confluence).
Familiarity with agile methodologies and ability to work in fast-paced, cross-disciplinary, and multi-cultural teams.
Fluent in English; bilingual proficiency is a plus.
To discuss this opportunity further, get in touch with our Talent Acquisition Manager, Chanél Lubbe, on: chanel@resilient-ms.co.uk / +44 121 818 3897