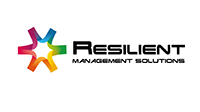 £40 - £65k depending on experience.
We are currently recruiting for a number of amazing opportunities for a client at the heart of the Asset Finance Software Solutions marketplace - where innovation and technology converge to shape the future of business solutions.
Our client are seeking a dynamic 'SUPPORT & IMPLEMENTATION CONSULTANT' to join a pioneering team at the forefront of Asset finance industry.
With a global presence, a robust solution they empower organisations worldwide to thrive with their solution by their side.
They have built a solid reputation for delivering transformative digital solutions that drive growth, transparency and efficiency & as a result of growth, they are actively expanding their UK team.
In this role, you will be part of a highly skilled team of professionals, who collaboratively engage with their clients to establish the requirements & to implement / configure their solution to the satisfaction of all stake holders. You will have the opportunity to work alongside industry experts, leveraging the latest advancements in technology.
Role & Duties:
Perform implementation planning and setup activities for various client projects.
Initiate pre-implementation phase of customer installation.
Perform and lead sales demos of their software solution.
Provide pre-sales support as the technical specialist and trusted advisor for account managers and business development managers.
Assist with end-user training as and when required.
Establish positive client relationships during engagement for high client satisfaction, quick deployment, and adequate training.
Suggest best client solutions by learning client's business process and requirements and translate them to process changes.
Update on new products, industry trends and customers training needs.
Provide user support and troubleshoot issues.
Ensure all project artefacts are created in line with businesses best practices and are stored online in the relevant system.
Contribute to the overall improvement of the businesses approach to delivering tangible value for our clients.
Be willing to participate in business and corporate networking events and to fly the business' flag.
If you are a passionate individual with an interest in the Asset Finance industry, driven by a desire to make a difference, and eager to join a forward-thinking organisation where your dedication & passion will genuinely be appreciated, this role is for you!
Contact: We would be delighted to hear from you, please send your CV in the first instance to Colin@resilient-ms.co.uk & we will reach out to discuss.