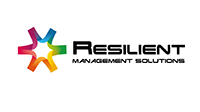 £45 - £70k depending on experience.
We are currently recruiting for a number of amazing opportunities for a client at the heart of the Asset Finance Software Solutions marketplace - where innovation and technology converge to shape the future of business solutions.
Our client are, seeking an experienced 'BUSINESS ANALYST' to join a pioneering team at the forefront of Asset finance industry.
With a global presence, a robust solution they empower organisations worldwide to thrive with their solution by their side.
Our client has built a solid reputation for delivering transformative digital solutions that drive growth, transparency and efficiency & as a result of growth, they are actively expanding their UK team.
In this role, you will be part of a highly skilled team of professionals, who collaboratively engage with their clients to establish the requirements & to implement / configure their solution to the satisfaction of all stake holders. You will have the opportunity to work alongside industry experts, leveraging the latest advancements in technology.
Role & Duties:
Define & document customer business functions and processes.
Consult with various customers to identify, define & document complex business needs / objectives, along with current operational procedures, problems, input and output requirements, and levels of systems access.
Document functional requirements with identified use cases and process flows.
Act as a liaison between departmental end-users, technical analysts, information technology analysts, consultants and other stakeholders in the analysis, design, configuration, testing and maintenance of software applications.
Plan, organise and where relevant conduct business process reengineering/improvement projects.
Coordinates requirements walk-through and sign-offs, verifying with user representatives/stakeholders that use cases and process models accurately portray specific business needs.
Track and fully document changes for functional and business specifications; write detailed universally understood procedures for permanent records and for use in training.
Conduct change impact analysis to assess the potential implications of changes and document business rules, functions and requirements.
Participate in user acceptance testing and testing of new system functionality.
Consolidate information into cohesive and understandable correspondence or other written form for use in management decision-making.
Analysis of feasibility of and develop requirements for new systems and enhancements to existing systems; ensuring the system designs fit the needs of the users.
ABOUT YOU ·
5+ years' experience in the Asset Finance or broader Finance industry would be beneficial, however in lieu of finance industry.
Experience / technical skills & knowledge of the tools that allow you to perform analysis of design and system issues e.g. SQL Queries. ·
Client facing with the ability to build relationships quickly with clients. you must have clear communication skills.
Strong testing and analytical skills in order to validate changes and requests.
Absolute passion for accuracy with a keen eye for detail.
Strong interpersonal skills and communication techniques.
If you are a passionate individual with an interest in the Asset Finance industry, driven by a desire to make a difference, and eager to join a forward-thinking organisation where your dedication & passion will genuinely be appreciated, this role is for you!
Contact: We would be delighted to hear from you, please send your CV in the first instance to Colin@resilient-ms.co.uk & we will reach out to discuss.