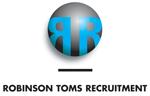 Salary range up to c£60,000 plus earning potential of up to 75% of base salary + company car and all large company benefits.
Our client a leading funder are seeking an additional Broker Manager to further develop lease brokers business across the West Midlands and East Midlands including Norfolk and including M40 south into Oxfordshire.
You will inherit a number of supporting lease brokers but this role has a strong new business element to it.
We are seeking an individuals who have the skills and the drive to assess the opportunities from supporting brokers on the sales area and to decide the potential value of each and to also identify, prospect, win and then develop new brokers.
Volume and margin targets are realistic and achievable , we are happy to disclose these to suitably qualified applicants.
Candidate Profile
To apply you should live on the sales area and must have have experience of intermediary driven asset finance sales together with a stable work record and an unblemished credit history.
Our clients first preference is to hire someone who is today a successful broker manager or has recent experience of being a broker manager.
This being said we will consider applications from those possessing strong intermediary driven experience who we feel can make the transition to that of developing and managing lease brokers or lease brokers who with increasing regulation may wish to transition to being a broker manager.
Whatever you exact background and level of experience you will need to be a genuine new business developer used to largely finding your own business.
Those who today work for tier one retail bank owned asset financiers are welcome to apply providing you can convince us that you have the required new business skills to thrive in an environment where you will not have the luxury of gaining introductions from a parent bank.
Contact: Please send your CV firstly to Sean Toms at : sean_toms@robinson-toms.com and then call me on 01691 670466 for a confidential discussion.