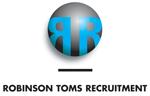 Salary up to £50,000, on target earnings at least £75,000 plus company car and large company benefits.
Our client a leading asset financier are seeking to hire the newly created role of Dealer Manager initiated by CEO of this division.
Reporting to the Sales Director of the Midlands & North division you will work with the management team to identify, canvass and win mandates from commercial vehicle dealers to use our clients services to finance their vehicle sales.
This role is not one of closing actual deals with customers but one of building relationships with dealer principals to encourage use our client either as first choice funder or a funder of second choice when existing lines of credit are exhausted or existing funders credit policy does not accommodate their range of deals.
As you build relations and drive business from your dealers sales colleagues in the team you are a part of will be deployed to close the deals that originate from the dealers you have won, leaving you to focus wholly on the building of dealer relationships.
Your will apply both a top down and bottom up approach to business development. You will canvass dealer principals to work in a pro-active and structured way with our client such that deals that may currently be flowing to unauthorised lease brokers from their sales staff are minimised.
Equally you will be expected to find ways into dealers via their sales staff and as you prove our clients value by demonstrating deals being closed you can then move up to build relations with dealer principals to put the relationship onto a more structured basis.
Whilst you will not be involved in deal closing yourself you will be rewarded directly based on volume of business closed by your fellow team members.
We are happy to share how the variable element of the pay plan operates with appropriately skilled and located applicants.
Candidate Profile
Our clients sales area covers from broadly from Birmingham North to the Scottish border across the UK.
We are reasonably flexible on your location but you must be willing and readily able to cover the whole of the sales area and as you will be home based you will need to be highly self motivated and disciplined.
The preferred background for this role are applicants with successful dealer driven vehicle finance experience.
This can be a car finance background it does not have to be a commercial vehicle finance background although commercial vehicle finance would be ideal.
We are also willing to consider applicants who have acted as Business Managers or Finance & Insurance Managers in a retail motor environment.
If you come from the above environment we will need to be satisfied that you have the skills to move from a largely B2B environment to largely B2C environment of larger deal sizes and that you can also make the transition from driving finance business from captive single dealer to relationship development of multiple dealers and across a large sales area.
Whatever your exact background you will need great relationship development and communication skills and also have a collaborative way of working with your sales colleagues, not least as their success in closing the deals that your work unearths will determine your total income.
Contact: Please send your CV firstly to Sean Toms at : sean_toms@robinson-toms.com and then call me on 01691 670466 for a confidential discussion.