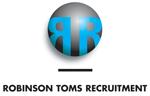 salary range up to £45,000 discretionary year end paid bonus of up to 25% of salary.
Our client a fast developing full service lease IT financier and part of a major group are seeking an additional Assistant Relationship Manager.
This role is an office based role that is a broad one that works closely with the national sales team to assist them in achieving volume and margin targets by helping to facilitate the efficient management of new business opportunities.
Reporting to the Sales Director you will work with the Sales Director and national sales team to help manage deals through their systems.
You won't typically be customer facing but you will act as a liaison between deal proposal and credit, helping to write up business cases to help get deals through their process efficiently but you will not have a formal credit approval mandate and we are not seeking applications from those who seek one.
Whilst you won't typically be involved in cold calling or electronically marketing prospects as your colleagues do you can expect to be involved in helping to research potential future prospects that others will then cold call or market. EG, looking for customers whose accounts show commitments already to on or off balance sheet and are therefore already users of finance.
Candidate Profile
We are seeking applications from those who are operational all rounders and who can work from offices in South West London.
We seek those who can read and understand a set of accounts and help those in the team less skilled in this regard, but we are not seeking someone who wants to focus wholly on credit in the job or as above someone who seeks to have a personal credit authority.
We are seeking those who can work with a diverse group of senior sales staff and help them achieve their objectives but without wanting or needing personally to have a sales target or hold a typical customer facing sales role.
Ideal applicants will be those who don't seek to work in a silo type role but have a range of skills that can be widely utilised in a small but fast growing business unit.
Excellent career prospects exist at our client for ambitious high achievers who want to progress be that into a role in sales, marketing, operations, credit or asset management.
Contact: Please send your CV firstly to Sean Toms at : sean_toms@robinson-toms.com and then call me on 01691 670466 for a confidential discussion.