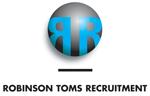 Salary to £50,000 plus car allowance of £6,000 + commission at up to 30% of gross profit. Realistic year one earning £80,000, year 2 substantially more and with uncapped potential.
Our client a long established lease broker financing > £50m a year with a strong net worth and over 50 funders operating with rates from tier ones funders from 3.5% nominal are seeking to hire two additional Business Development Managers.
You role will be to develop asset finance business on your respective territory capitalising on leads provided from a sophisticated lead generation operation that encompasses attendance at leading trade shows plus be responsible for personal prospecting, cold calling, email shots, leveraging business direct and via dealers across any asset class.
Our client has reasonable expectations of income. By month 4 in the job you will expected to be cost positive writing at least £6,000 of monthly gross profit and then to increase this to at least £12,000 a month by the end of month 6 in the role.
Only apply if you have the confidence and belief in yourself to be able to achieve these realistic targets.
At £12,000 a month you then start to participate in their commission scheme receiving a £2,000 bonus, once above £12,000 of gross profit per month you start to earn at 20% of your gross profit generated and once above £17,000 gross profit per month your commission rate then becomes 30%.
Earnings are uncapped.
Candidate Profile
We are seeking self managing, trustworthy , self starting asset finance business developers who can operate from home autonomously and with limited supervision.
Applicants who have customer or dealer contacts that can be re-leveraged in a new environment are of particular interest.
You may today be operating your own lease brokerage but find yourself spending too much of your time dealing with non sales issues like compliance.
You may have limited funders or find yourself needing to place larger or better quality deals through larger brokers who have access to cheaper money with them giving you an inflated cost of funds reducing your ability to make return.
You may be working today for a head lessor but be tired of high and ever rising sales targets and have earnings based on discretionary and perhaps year end paid bonuses. You may also be frustrated by limited ability to finance the range of customer and credits that you are finding.
Whatever your exact background you will be a genuine new business hunter who seeks the chance to be an important part of a growing operation and to be paid based entirely on your own personal contribution.
Contact: Please send your CV firstly to Sean Toms at : sean_toms@robinson-toms.com and then call me on 01691 670466 for a confidential discussion.