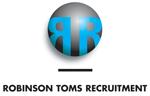 Salary to £40,000 + bonus and excellent benefits (accountancy qualified or studying to qualified or qualified by experience all acceptable).
Our client a well established asset financier and part of a major group are seeking a Lease Accountant to join their team based at offices in South West London.
Reporting to the Head of Finance, your job purpose is to produce the monthly leasing management accounts and variance analysis. Ensuring that all balance sheet accounts are reconciled. Working closely with the Head of Finance in producing the statutory accounts and disclosures for the leasing entity. Be able to work and travel to another offer on a regular basis.
Main responsibilities will also include:
Preparation of the management accounts for the leasing division of 2 entities.
Production of Statutory Accounts.
Liaise with external auditors, preparation of audit pack and tax pack.
Approval and check payment list of new business and retentions.
Second level approval of payments.
Full balance sheet reconciliations and reference back to the schedule of balances from the lease administration system.
Preparation of the leasing VAT return.
Preparation of the finance lease reconciliation for the tax pack.
Proofing settlement and upgrade quotes. Working closely with the collections and asset management team.
Maintenance of the lease administration system, liaising with support to ensure bespoke products are calculating as expected.
Working closely with lease administrators to ensure all actions have been completed prior to closing for month end.
Posting of asset protection journal and reconciliation.
Liaising with partners in the processing of buy backs and reconciliation of balances outstanding on head leases.
Processing of reschedules and ensuring the rescheduled account is as expected. The accounting thereof.
Liaising with the support team of the external lease administration system to create management reports and deal with queries.
Assist with various projects including set up of new products.
Candidate Profile
You will need to be sustainably commutable to offices in South West London.
Possess Lease Accounting experience and be either Accountancy qualified or be studying towards a professional accounting qualification or qualified by experience all are acceptable backgrounds to apply for this role.
You will also need / possess:
Advance Excel.
Ability to proritise well.
Ability to work with a team.
Be analytical.
Have high levels of numeracy.
Be driven to provide quality results.
Be strongly motivated.
Have strong all round PC / IT skills.
Contact: Please send your CV firstly to Sean Toms at : sean_toms@robinson-toms.com and then call me on 01691 670466 for a confidential discussion.