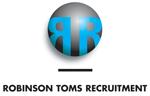 Salary range to c£55,000, typical average monthly commissions for an on target performance is > £4000 per month and with totally uncapped earning potential. All usual large company benefits including a company car and a generous pension are also provided.
Our client, who is a well known and highly respected funder, is interested in further expanding their national broker sales team with an additional Broker Manager hire in the North West.
Today they have terms of business in place with over 400 lease brokers nationally and trade with over 200 on a regular basis.
You will join a national sales team that is focussed on the financing of both hard and soft assets.
The primary objective is to increase our client's share of business from each broker by building on existing relations with broker principals, their management teams and crucially their own sales staff where the broker sales staff exercise a personal choice of which funder to place a deal with.
You will work closely with our clients management team and also regional credit and operations staff to achieve this.
Targets are eminently achievable given our clients credit policy, deal size appetite and flexibility.
We are happy to share the size of target and target margins, average term and average deal sizes and their range of competitive products with serious and suitably qualified applicants.
Candidate Profile
Ideally we are seeking applications from experienced broker managers living in the North West and able to manage the whole of the sales area.
You should have a demonstrable record of success working with brokers and be someone who wishes to work in an environment that provides genuinely uncapped earning potential.
However, due to a paucity of experienced North West located broker managers our client will actively consider applications from those with experience of intermediary driven asset finance such as those with a sales aid or vendor finance background, or application from asset financiers with a direct background who can make the transition to being a broker manager.
Leading broker managers at our client are earning over £160,000 per annum.
Our clients are flexible about your exact location as long as you are based in the North West and are willing to travel extensively across the area to provide a high quality services, what matters most is getting the right fit.
In this regard you will need to be a focussed team player and also someone who has the skills and desire to get involved in helping structure and win larger deals for your brokers and someone whose success is not linked to being the cheapest. You need to be able sell on value not price.
Deals closed have been to as high as £1.5m in the recent past and occasionally higher than this so you will need a reasonable knowledge of documentation, deal structuring and credit.
You must also be some who genuinely needs a high and uncapped income, we are expressly not seeking applications from those who can live on the base salary alone or those with a separate income who do not need to excel in the role - please do not apply if you cannot demonstrate a genuine desire to have a high and also uncapped income.
Salary range up to c£55,000, depending on experience plus excellent monthly paid commission. Typical average monthly commissions for an on target performance are £4,000 per month and with totally uncapped earning potential. All usual large company benefits apply including a company car and a generous pension are also provided.
Contact: Please send your CV firstly to Sean Toms at : sean_toms@robinson-toms.com and then call me on 01691 670466 for a confidential discussion.