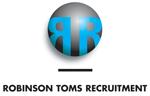 on target earnings €120,000 to €140,000 and you can elect to be paid monthly at your full on target earnings level. Accelerators are paid at 250% of normal rate once annual target is achieved. All usual large company benefits including a company car are also provided.
Our client a leading IT financier are seeking to hire a Munich area located Partner Development Account Executive. This is new hire of a senior business development role focussed on the development of IT finance business from two of our clients largest strategic partners.
Each partner has an addressable market opportunity of over $1BN and sells > $160m a year of volumes of our clients own products and services.
One partner finances c$55m a year with a market competitor of our client but this represent under 30% of their typical annual finance, the other partner is a huge seller of IT products and services but has typically been more of a tactical rather than strategic user of finance not only in Germany but across Europe.
Today our client are financing typically $3m a year from the above two, the opportunity is huge but the challenge is one is gaining mind share with senior managers to move use of finance from tactical to strategic with one partner and to gain traction with the other to engage our client more actively.
Whilst your role is mainly focussed on developing the partner relationship at times you will find yourself getting involved with structuring and closing transactions. A typical transaction would be c$300,000 for some types of products our client sells and perhaps $50,000 for other types. We are happy to expand upon this for qualified applicants.
Increasingly both partners are offering consumption based solutions to their customers.You can expect to be involved in assisting on these type of solutions plus of course managed services and receivables funding structures.
Targets are very realistically set for year one at c$8M to $10m rising to $20m for year two reflecting the very strong development nature of this new role and current volumes being achieved.
Candidate Profile
We are seeking applications from those based commutable to Munich, the head off of one of our clients partners but also willing to travel regularly to Cologne another major sales hub.
We are seeking a very high level of solutions sales skills for this role which is the most senior non sales leader level hire at our client.
Much preferred is a background in IT finance, this might be with a captive lessor or an independent or possibly a major lease broker, but we are also willing to consider applications from those with other backgrounds. However, you must be able to demonstrate real experience and real success building engagement with C level decision makers and your experience must not solely be direct deal closing based, you must have channel experience.
Finally, whilst you will be operating with customers in German our clients global language is English so you should have business standard English, both spoken and written.
A detailed job description exists that builds further on the above summary, we are happy to share this with suitably qualified applicants.
Contact: Please send your CV firstly to Sean Toms at : sean_toms@robinson-toms.com and then call me on + 44 (0)1691 670466 for a confidential discussion.