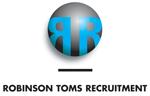 Salary range up to £52,000 (max) + bonus up to 20% of salary plus company car and excellent benefits.
Our client a leading hard asset financier are seeking a Territory Manager to take over a highly performing sales area for the financing of a range of large and compact construction assets.
You will engage closely with partner sales staff distributed across the sales area that covers from the South Midlands south through to Reading & Bucks at its eastern extremity and down through the whole of the South West peninsula.
Your role is to further increase existing finance volumes and penetration rates to achieve interest spread, fee income and after tax return on equity targets whilst managing assets, and write off ratios etc
You will initiate and execute campaigns to achieve your objectives working closely with partners sales staff and management and assisting in closing deals at customers as required.
You will also work with colleagues in collections providing tactical assistance in debt collection and risk management.
To give an indication of scale typical new business transactions average out at about £100,000 and most territory managers at our clients are writing £20-£25m a year of new business.
Candidate Profile
We are seeking applications from experienced successful hard asset finance sales staff who live on the sales area.
Preferred location would be the M5 from Worcester to Bristol this being central to the area as a whole.
Our first preference is to introduce those with a depth of construction asset finance experience ideally encompassing knowledge of working with partners gained either with a partner centric construction focused lessor at a captive construction financier.
We will also actively consider those with strong construction asset class experience gained from a direct background providing you can convince us that you understand the tripartite relationship of working with partners and we can see you have the necessary relationship development skills in addition to your obvious end user deal closing skills.
For this role we are in particular seeking team players who can work closing with colleagues in shared endeavour rather than self focused applicants.
Underlining this team ethos the variable element of your remuneration is linked to the performance of the small team as a whole that you will be a part of.
Excellent promotion and earnings prospects exists for high performing team players.
A detailed job description is available to share with suitably qualified applicants on receipt of a detailed CV.
Contact: Please send your CV firstly to Sean Toms at : sean_toms@robinson-toms.com and then call me on 01691 670466 for a confidential discussion.