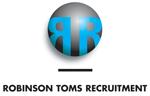 on target earnings up to €140,000 with uncapped potential, base to variable mix 60/40 and you can be paid monthly at your on target earnings. Excellent accelerators apply once annual target has been achieved of 250% of normal rate. All usual large company benefits apply including a company car.
Our client a global captive IT lessor are seeking to hire an account manager to be responsible for the whole of its Austrian business driving IT finance from direct customers but also engaging with reseller partners across the country.
As you will be our clients sole finance representative in Austria you will need to be a self managing self starter, able to operate effectively autonomously with minimal day to day supervision but of course with the active support of a management team across the DACH region as a whole and EMEA.
Our clients Austrian business is a performing one writing over $15m a year annually currently but the business is under attack from competitors as the country has been without dedicated in country finance sales resource for c6 months but customers have been supported tactically by sales colleagues based in Switzerland and Germany.
Our client recently came close to filling the position but were let down at the last moment therefore if you have already been interviewed for the position and have not been successful please do not re-apply.
Candidate Profile
As above we are seeking a genuine sales self starter based local to Vienna and willing to travel across Austria to do the job, you will be a natural German speaker with business standard written and spoken English.
You must have a successful sales background in IT finance and be familiar with all the latest capacity on demand / consumption based solutions and have not only deal closing experience to enterprise level but also experience of working with and getting business from IT resellers and systems integrators.
Our first preference will be applicants who have experience gained from within captive IT finance environments but we are also very interested in talking to applicants who may be working for the global IT finance independents and can make the transition to a captive.
Those with a background of IT finance with bank asset financiers are very welcome to apply providing we can see in you the skills to work within an IT captive and the personality and skills to work with IT reseller partners / systems integrators.
Whatever your exact background what is most crucial is your personal drive, your self motivation and you demonstrating real evidence of a strong desire to see your on target earnings as the absolute minimum of what you need to earn.
Of course you will need to demonstrate you can work within a complex global environment and be a team player as needed but as our client sole in country finance representative it is your ability to get on and do the job largely on your own that is paramount.
Excellent career and earning prospects exist for driven high achievers.
Contact: Please send your CV firstly to Sean Toms at : sean_toms@robinson-toms.com and then call me on + 44 (0)1691 670466 for a confidential discussion.