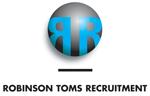 base salary range up to £100,000 + very substantial bonuses, plus all usual bank benefits.
Our client are a fast developing bank with a number of income streams.
One of these income streams is asset finance, whilst they already have a strong presence in the asset finance sector driving business from brokers for typically < £250,000 deals they are now seeking to identify and hire via ourselves senior business developers who have a network of customers that can be leveraged to full advantage.
Our client are interested in financing established assets such as marine, aviation, classic & supercars, medical, green energy etc and for customers where the balance sheet is strong and depreciation curve of the asset similarly so.
Financing of assets with little obvious clear second user value or clear remarketing routes in the event of default or those where RV based solutions are needed to secure market advantage are not , at least at this stage of their development of interest.
We are seeking true new business hunters with at least 10 years of middle / big ticket experience who will be comfortable leveraging their existing customers and ideally have a well developed network of professional introducers.
Note – for the avoidance of doubt you will not be given any customers in this role. To be a success you will be bringing them with you and personally finding new ones.
Candidate Profile
You may today be running your own lease brokerage but be minded that you could secure a similar or better income back in paid employment but without all the distractions and diversions of needing to meet the FCA's ever increasingly bureaucracy.
You might be working for a major middle ticket lease brokerage, making a significant contribution but not sharing fairly enough in the income you are making for your employer.
You may be working for an established tier one asset financier, be a frustrated new business hunter forced to operate like a farmer , doing great numbers and delivering great customer service but finding at year end that while the bank CEO is making a major bonus you are not. You may wonder why, yet again, your contribution has been worth so little in hard cash terms when your discretionary bonus has been awarded.
Wherever you live and whatever your exact background you will be a true new business hunter able to form enduring relationships, able to win new business and able to demonstrate how you have taken these personally won relationships with you to new pastures in previous job moves and thus, can do so again.
Contact: If you are interested in being an intrinsic part of a very fast growing funder where career and earning opportunities are limited only by your own ambition then firstly send your CV to me Sean Toms at sean_toms@robinson-toms.com and then call my direct line on 01691 – 670466