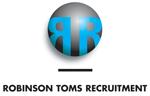 Salary range up to £100,000, realistic bonus of 20-25% potential to 35%, plus excellent bank benefits strong pension, company car, life and health cover. Location flexible but Northern Home Counties to Manchester latitude range preferred.
Our client a class leading bank asset financier are seeking to hire an additional Corporate Asset Finance Relationship Director to join their highly successful national team.
You will focus on our clients largest customers typically £500M + companies .You will be providing residual value driven structured solutions for the financing of commercial vehicle assets , specifically HGV's , bus & coach and LCV fleets but not cars.
You will inherit c20 existing customers where our client has significant own book residual value investment risk. You will be tasked with managing your portfolio to ensure that future value predictions are met and additional new residual value driven business written is priced accurately at the front end and managed through the lease period to realise future value profit projections.
Unusually for such as role you will be involved in everything from setting front end investment pricing to future value recovery having full life cycle involvement.
Your role will involve you not only in the strategic management of the portfolio you inherit but of course new business development within those customer. You will work closely with parent bank colleagues to use residual value based corporate asset finance as a possible wedge product in the winning of new to bank clients.
You can expect to work very closely with the banks asset management team regarding not only pricing but the strategic development of further off lease disposal channels.
Initially you can expect to spend the first c9 months of the role working 3 days a week from one of the banks central England offices, your employment contract will be a home based one so travel from home and overnight hotel costs will all be business expenses.
Candidate Profile
You must have a background that is currently or very recently one of working for a major name bank asset financier and possess a genuine depth of experience operating in the £500m + customer space.
We reserve the right to ask you for a deal list so please only apply if you have genuine experience of structuring and selling not only RV based solutions, preferably in the commercial vehicle sector, but also of closing deals to £10M+ in size in the large corporate space.
You must be able operate in a manner consistent with the values of our bank client and possess the personal credibility and personal gravitas necessary to not only operate at C suite level with your customers but also, crucially, to be able to engage the active support and confidence of your senior bank colleagues.
We are particularly interested to hear from those with asset disposal experience and those who can demonstrate real experience of successfully managing an RV based customer portfolio.
We will expect that you have experience not simply of vanilla FMV transactions but also receivables funding, and be aware of or preferably have structured more sophisticated offering for fleet financing LCV's , HGV's. Knowledge of both private and public sector would be an advantage.
Excellent career prospects are available into corporate banking, structured, leveraged or project finance for ambitious high achievers.

Contact: Please send your CV firstly to Sean Toms at : sean_toms@robinson-toms.com and then call me on 01691 670466 for a confidential discussion.