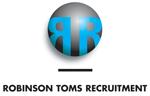 Salary range up to £100,000 bonus potential up to 35%. Excellent benefits, quality company, family heath cover, 25 days holiday, executive health plan, shares, plus superb pension scheme with a very generous company contribution. Central UK location required to apply.
Our client are seeking to appoint a new UK and Ireland Sales Director. You will lead a national sales team driving hard asset business from a well established dealer network across the geography financing both new and used assets.
You will set and monitor targets, motivate your team to achieve a variety of volume, profit and value added fee income targets.
You will personally support major negotiations both with dealers and customers in addition to making a strategic contribution as part of the UK & Ireland senior leadership team.
Over time it is expected in within c9 months you role is expected to further develop to encompass also leading a sizeable internal sales team deployed in developing a number of different income streams at our clients.
Excellent career prospects exist for high performer. Typically at our client the majority of MD's of business units are sourced from the promotion of Sales Directors.
Candidate Profile
You will be University Degree educated and possess a genuine depth of people leadership experience gained within the finance and leasing sector and have gained this leadership experience within best in class large and complex environments.
Experience operating at Director level and of leading managers as well as originators is much preferred.
We will give preference to applications from those who also have hard asset experience and are particularly interested in those who have a genuine depth of experience of dealer driven routes to market.
Above all you will need to visibly possess the gravitas and presence to be able to operate with clear credibility at C level with not only our clients dealer partners but also our clients household name customers.
Finally, and importantly, whilst the role has responsibility for the whole of the UK & Ireland our client are seeking to hire a new Sales Director who is centrally located.
Applications from those who would need to relocate to a central location may be considered but our client are not contemplating paying a relocation package.
Contact: Please send your CV firstly to Sean Toms at : sean_toms@robinson-toms.com and then call me on 01691 670466 for a confidential discussion.