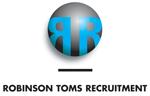 salary up to £45,000 plus bonus plus excellent benefits, applications also considered from Credit Analysts but at a lower salary.
The Credit Manager role sits within our clients Glasgow team, and will be responsible for underwriting deals in line with the business' credit risk appetite and policy. In addition, the role will provide credit recommendations to more senior underwriters / committees and assist the business in structuring deals to mitigate key risks arising.
The role sits within the second line of defence and reports to the Managing Director and Head of Underwriting Asset Finance & Leasing, the role will have a delegated credit authority.
Key Responsibilities
General:
Develop a strong understanding of our clients Glasgow business model and how a deal should be structured.
Underwrite deals within delegated credit authority and to agreed SLA. Decisions should be clearly and concisely articulated with clarity on conditions.
Provide credit recommendations to more senior underwriters / committees.
Work with the business to help identify key risks within a deal and structure accordingly to mitigate the risks.
Attend customer visits where appropriate.
Assist in preparation of in-life annual reviews for large exposures.
Challenge processes and procedures to optimise efficiency and effectiveness to support continuous improvement.
Assist in developing response to feedback received from external audits / internal QA process / asset audits.
Support business and credit projects / initiatives as required.
Business engagement:
Encourage an open culture with regular two-way communication with the business and Central credit team.
Act as an underwriting subject matter expert. Provide guidance to the business on credit policy, appetite and application writing.
Proactively participate in our clients Credit Community.
People:
Recruit, train and employ high calibre employees within budget, headcount levels and temporary resource requirements.
Coach, mentor, and develop staff, including overseeing new employee onboarding and providing career development planning and opportunities.
Provide oversight and direction to employees in accordance with the firm's policies, procedures, standards and SLAs.
Hold regular one-to-ones with direct reports ensuring that feedback is provided in a constructive way whilst working with the employee to facilitate personal development.
Ensure that an effective performance review is operated in line with department guidelines, including setting objectives, personal development planning and performance standards with all direct reports.
Working with the Head of underwriting, Managing Director of Glasgow office and HR Business Partner, develop a culture of performance management, improvement and appraisal as a foundation for excellent organisational performance.
Manage all departmental HR issues including monitoring absenteeism, and managing any capability and disciplinary issues.
Ensure that team members complete online training when required and are kept abreast of any internal communications.
Risk & Compliance
Ensure that all Governance and Compliance requirements are adhered to and all reporting and reviewing activities required by the Regulatory Bodies are carried out to the standards required.
Candidate Profile
Essential:
Business to business asset finance credit analysis background essential ideally across a range of assets, please do not apply if you have a retail finance credit background or retail bank consumer credit background.
Knowledge of the SME & SMB business to business asset finance sector.
Strong communication skills, both written and verbal with ability to adapt communication style when required.
Proven ability to manage and prioritise requests working to tight timescales whilst maintaining quality.
Numerate with strong analytical ability.
Self-disciplined and motivated with excellent attention to detail.
Computer literate with good knowledge of Microsoft products.
Previous experience of managing a team direct line reporting preferred but strong dotted line also considered.
Applications may also be considered by from credit analysts with a business to business asset finance background who do not have people leadership experience but at a lower salary (call to discuss your experience and the likely salary).
Desirable:
Knowledge of current finance products offered and how they work.
Understand how businesses work with ongoing knowledge of the economic environment and its impact.
Experience of financial statements or ability to quickly build a good understanding.
Fraud & Compliance awareness.
Contact: Please send your CV firstly to Sean Toms at : sean_toms@robinson-toms.com and then call me on 01691 670466 for a confidential discussion.