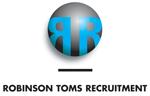 salary range to £65,000, quarterly paid uncapped commission OTE of 40+ % of salary with excellent accelerators also paid quarterly. Realistic year 1 income c£100,000, but could be > £150,000. All usual large company benefits apply including a company car.
Our client a fast growing dynamic head lessor with a very strong service proposition are seeking to hire a Hard Asset Vendor Business Development Manager to further their existing presence in the vendor driven hard asset sector.
Working with our clients senior leadership team you will focus on prospecting, winning and then securing regular flow business from new name hard asset vendors working in the construction, engineering, materials handling, access platform or other similar sectors.
You will not focus on the commercial vehicle or trailer sectors as these verticals are already being rapidly developed by other colleagues.
Your focus will be wholly focussed on new business development but will have the benefit of access to a high quality database of potential prospects.
You will be targeted to achieve £15m per annum at an average nominal rate of 7.0% offering HP and Finance Lease solutions through your vendors to their customers.
To achieve the above your selling proposition to your vendor targets will encompass an on line AP's for deal proposal, typically a 1 hour credit turnaround, digital documentation fulfilment and e-signatures enabling our client to offer a same day proposal to payout service to vendors.
Once secured by yourselves you will have the benefit of an excellent office based vendor development team to help drive business from the vendors you have won, freeing up your time to go out prospect and win more.
Candidate Profile
We are seeking applications from genuine hard asset finance new business hunters who have the commitment, drive and skills to prospect new vendors.
We seek applications from those who can rapidly gain commitment from C level decision makers at vendors to work with our client and ideally to also incentivise their own sales staff to encourage the early and pro-active use of finance to close deals.
If you are a hungry, focussed, driven, ambitious & uncompromising new business hunter with experience of successfully driving vendor business who really understands how to prospect and can concept sell the benefits to a hard asset vendor CEO of properly using finance we would be keen to talk to you.
Please do not apply if you:
Cannot evidence your success as new business hunter in the hard asset finance sector.
Can live on a basic salary alone.
Do not desire and much more preferably need a high and also uncapped income.
Need cheap rates to be a success.
Need to be given your customers rather than go out and win them yourself.
Are not comfortable working in a numbers focused environment where 100% achievement of target is considered the minimum acceptable performance.
Contact: Please send your CV firstly to Sean Toms at : sean_toms@robinson-toms.com and then call me on 01691 670466 for a confidential discussion.