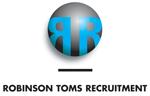 Salary to c£60,000 plus cash car allowance of c£7000 + 10% bonus + life & health cover and generous pension benefits.
Our client a leading international asset financier are seeking to hire an Operations Manager to leading the operations team in the delivery of world class customer service.
You will be supporting the strategy of putting the customer first and ensuring the delivery and development of the administration services to external customers, dealers and market companies.
You will be responsible for delivering all KPI targets for the local market in line with requirements. The role is an important interface into the commercial team and relationship's across a number of countries and our clients group the role is responsible for a very significant values worth of assets and the service provided to those customer's.
You will manage three separate teams of circa 20 people in total and each with a team leader whose focus is on:
Stock Planning and Wholesale Finance.
Customer Services - in life contract administration.
Repairs & Maintenance.
Your role will also encompass supporting the management of large customer relationships and you be a key member of the wider operational management team of our client.
A detailed job description can be provided to qualified applicants
Candidate Profile
We are seeking applications only from those with a background in asset finance and leasing and an operations capacity.
To apply you must have experience of people leadership, knowledge of leading staff who themselves lead teams would be a particular advantage.
Those with an operational background in vehicle financing of cars or commercial vehicles perhaps from a captive or a leading independent and with international experience are of particular interest.
You must also be sensibly and sustainably commutable to our clients offices in the Midlands.
You will additionally be able to demonstrate the following:
Managerial competencies & skills:
Excellent staff motivational skills.
Strong staff development skills.
Good knowledge / understanding of financial services products and services.
Be strong in implementation and in actively monitoring execution.
Managerial effectiveness (doing the right things) and efficiency (doing things right).
Possess strong interpersonal and influencing skills.
Be strong in interfacing with other functions and markets.
Be target-driven, self-motivated and tenacious in achieving the set objectives.
High level of PC skills (Microsoft Excel, Power Point).
Good level of English (oral/written).
Contact: Please send your CV firstly to Sean Toms at: sean_toms@robinson-toms.com and then call me on 01691 670466 for a confidential discussion.