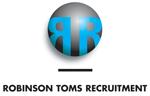 salary range up to £80,000 + bonus of up to 20% of salary plus company car plus all usual benefits.
Our client a leading asset financier are seeking a senior credit manager to lead a small credit team focussed on credit decisions for deal sizes of £1m and over.
You will be personally making credit decisions as well as leading your team, it is anticipated that you will have a personal credit authority of £2m if not day one then certainly after a qualifying period.
You are your team will also act as the overflow decision making unit for transactions that are not approved at initial appraisal by our clients flow underwriting team.
It is expected that you may work from home for up to two days a week with the rest of your time you being office based from our clients West Midlands offices.
Candidate Profile
We are seeking applications from graduate educated or graduate intellect senior middle ticket asset underwriters from within the asset finance and leasing sector.
Ideally your asset class experience should encompass both hard and soft assets.
We will favour applicants who can demonstrate some direct line people leadership experience but applications from those who have mentored or coached staff but without direct line leadership experience but do have extensive experience of appraisal of £1m+ transactions will also be actively considered.
Whilst the position is partly home based for up to two days a week we are seeking applications from candidates who are sensibly and sustainably commutable to our clients West Midlands offices the other three days of the working week.
Contact: Please send your CV firstly to Sean Toms at: sean_toms@robinson-toms.com and then call me on 01691 670466 for a confidential