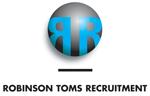 Base salary range up to £80,000, on target earnings at £80,000 salary are £160,000 with accelerators allowing you to earn up to double your base salary in commission thereby offering potential £240,000 earnings.
Our client are seeking to hire two additional new business hunters one focussed on London and another on Manchester to win business in the full service IT space.
You can expect to focus on the commercial sector and more typically on the SME and SMB sectors where more easily realisable opportunities are expected to be found rather than large corporate sector.
You will be offering customers a sophisticated solution encompassing everything from procurement to end of life solutions with our client taking own book RV investments on all IT hardware and also smart phones and tablets etc.
Your primary focus will be on having direct contact with prospects utilising your own skills to build a prospect pipeline but also working with an internal telesales operation to assist you.
It is expected that you will use a variety of routes to access prospects including informal partnerships with resellers and systems integrators and professional introducers. You will not though focus on deriving business from lease brokers.
Candidate Profile
We are seeking genuine new business hunters with a record of being able to cold call prospects to find opportunities as well as creativity networking to find new business.
You must be someone who is resilient, driven, pragmatic and able to take regular rejection and bounce back.
Crucially although our client are willing to pay a market leading salary it is imperitive that you are someone who sees your base salary in effect as a retainer and who has a strong desire to earn the 200% of your base salary that the role offers you.
Targets are sensible and realistic and reflect the wholly new business nature of the role. We are happy to share targets with appropriately skilled applicants.
Our first preference is to seek applications from those with a background of strong new business success already in IT and or telecoms finance.
However, if you can demonstrate real new business success in general asset finance, possibly from a major lease brokerage where you may even be working commission only and in an environment where you are used to selling to customers on service not price and we believe you can make the transition to selling full service lease solutions in the IT sector we will be happy to consider you.
New business development skills and consultative and creative sales skills gained in direct to the customer asset finance are what is paramount for this position – if you have a demonstrable record of new business success we would like to talk to you.
Contact: Please send your CV firstly to Sean Toms at: sean_toms@robinson-toms.com and then call me on 01691 670466 for a confidential discussion.