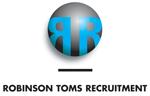 Base salary up to £60,000 plus potential to earn up to 75% of base salary partly paid quarterly and partly paid year end plus company car and all usual benefits.
Our clients seeks an additional Broker Business Development Manager to develop both hard & soft asset brokers across South Wales, South West and Central Southern England.
You will inherit lease brokers on the sales area and be responsible for growing our clients share of available business.
You will also be tasked with prospecting and winning new brokers to achieve reasonable volume & yield targets both of which we are happy to share with suitably qualified applicants.
You will work closely not only with your brokers but with a broad range of colleagues internally across credit, operations, collections etc.
Candidate Profile
You will be home based so to apply you must live on the sales area, preferably not at the geographical extremes.
You must have a successful sales background in asset finance and also possess a clear credit history.
Ideally we are seeking applications from those who are Broker Managers today or have been Broker Managers in the recent past.
We will be pleased to received applications from those with asset finance sales experience of writing business via third parties such as dealers.
If you have a direct to corporate asset finance background will be happy to receive your application on the basis of your being able to convince us that you can make the transition from one of deal closing to that of Broker relationship development and management.
Whatever your exact background you must have a broad knowledge of the asset finance sector and a stable employment record and be able to demonstrate sales success in your career to date.
Contact: Please send your CV firstly to Sean Toms at: sean_toms@robinson-toms.com and then call me on 01691 670466 for a confidential discussion.