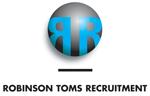 salary to c€85,000, on target earning €140,000 (60% base), with totally uncapped earning potential and excellent accelerators. Plus all usual benefits including a company car etc.
Our client a leading IT financier are seeking to hire the replacement of a highly successful candidate that we placed who has been promoted internally.
We are seeking applications for the role of Senior Account Manager to manage c6 existing accounts and c10-12 target account all are enterprise scale customers.
Your role with the existing accounts is to build on the excellent existing engagement to grow finance volumes and increase finance penetration levels.
With your target accounts your role is one of converting these customers from paying cash for our clients products and services to acquiring them by use of finance.
You will need an advisory / consultative approach but also need to deploy genuine closing skills to sell a wide range of sophisticated solutions encompassing capacity on demand models and embedded services solutions.
Very realistic targets are being set which offer a superb opportunity to capitalise on our clients uncapped earning potential
We will be happy to share the annual target with suitably qualified applicants.
Candidate Profile:
You need to be Paris based and must have business standard written and spoken English.
You will have a successful sales background in IT finance and will have substantial experience dealing with enterprise scale customers.
You will possess consultative , creative sales skills and possess gravitas and presence to be able to communicate and convince both externally and internally at the highest level.
Finally you must be a genuine new business hunter not simply an excellent account manager.
We are seeking applications from those who view the on target earnings of €140,000 as nothing more than a gateway to the €300,000+ a year income that the highest sales earners in these roles are earning at our client.
Contact: Please send your CV firstly to Sean Toms at: sean_toms@robinson-toms.com and then call me on + 44 (0) 1691 670466 for a confidential discussion.