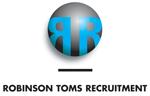 to £75,000 + bonus and benefits.
Due to expansion of our clients asset finance business , our client are seeking to hire an Asset Manager with the opportunity to help develop a market leading Asset Management function. In conjunction with the Head of Asset Management this position will have responsibility for the front end valuations process, disposals and book residual risk.
As a key liaison point for Asset Finance, this position will also be focused across the Asset Finance business in providing market intelligence and commentary which will influence Sales and Credit in ensuring that the full risk profile of assets is fully articulated in the lending process and in manging the risk profile of the book.
With knowledge across a range of Assets, this role will assist in the disposal of recovered assets, include building relationships with re-marketing and repossession agents and selection of the most suitable recovery agent to ensure costs and returns are fully considered.
The Asset Management team have significant revenue focus to maximise sales proceeds and report back to the business on recovered asset using knowledge in regards to different remarketing options.
This role will contribute to the development of Asset Management policies, SOPs and input to Risk and Credit policy, ensuring all necessary regulatory and compliance requirements are adhered to and provide support to the Collections function in regards to valuations and recovery costs.
Candidate Profile
Able to work from offices in central London but willing to travel across the UK as required you must have:
Sound knowledge in Asset Management across key assets including but not limited to: Plant and machinery, Vehicles, Construction/Transportation, and agricultural equipment.
Experience of managing end of lease and disposal scenarios.
An ability to build a relationship with suppliers and information providers (including re-marketing / re-possession / valuation agents) which enable informed decisions on the structure and risk within the book and the selection process for recovered assets.
Experience of owning MI reporting and providing commentary to peers within the team.
Ideal applicants will also possess:
Knowledge of undertaking valuation and research work for new business propositions and problem debt cases.
Experience of assisting with the drafting and implementing of policy within Asset Finance.
Contact: Please send your CV firstly to Sean Toms at: sean_toms@robinson-toms.com and then call me on 01691 670466 for a confidential discussion.