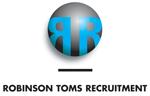 salary range up to £38,000 + bonus , profit share and benefits.

Our client a long established and highly successful financier for the professions sector – dental, veterinary, opthalmics plus the legal sector etc are seeking an additional underwriter to join its team of 3. You will report to the Head of Underwriting & Arrears Management.
You will be assessing credit applications that are typically 75% loans and therefore in effect are unsecured, the other 25% are linked to assets and maybe Finance Leases or HP. Our clients also provide short term funding for VAT and Corporation Tax and also patient funding for the customers of their clients typically dentists.
You will have a personal underwriting authority that could be up to £300,000 depending on your level of experience.
You can expect to be underwriting a wide range of applications and as part of your role you will work closely with a national sales team who deal direct with customers plus also engage with lease brokers that our client also receives business from.
You can home based and may be based anywhere in the UK but for typically 2 days each month our client will expect you to visit their head office, all travel and accommodate costs will be covered.
You will be set up with dual screen IT access at home to enable you to work as efficiently as if you were based at head office and with a mobile phone to enable you to have contact with colleagues and lease brokers.
Candidate Profile
Our client have made a decision to be willing hire an Underwriter who may be home based to attract a wider choice.
To apply ideally you need to be an experienced asset finance underwriter and should have a good appreciation of cashflow analysis.
However, our client are also willing to consider applications from an accountancy graduate qualified individuals perhaps moving onto a second or third role and seeking to take up a career in asset finance and in a credit capacity. In this instance the commencing salary would be typically £32,000 and the underwriting authority more like £200,000.
Whatever your exact background if you want to apply you need to be someone who is self motivated enough to work from home and with minimal supervision but be part of a larger team.
If this is you and you would like the much improved quality of life by not having perhaps 15 hours of commuting to work and back every week then please apply.
Contact: Please send your CV firstly to Sean Toms at: sean_toms@robinson-toms.com and then call me on 01691 670466 for a confidential discussion.