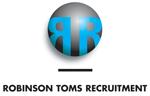 indicative salary £70,000 possibly more to secure the best + excellent bonus, company car, benefits & pension.
Our clients a leading provider of vehicle rental, contract hire, finance solutions and fleet management services are seeking a Regional Head of Sales.
Reporting to the UK Sales Director your will lead a Regional Sales team of staff focussed on Business Development, Customer Retention and Fleet disposal.
Your teams sell short term and contract hire solutions plus fleet management and telematics solutions to corporate customers across your region.
You will closely with the SLT to deliver the companies ROI growth target as set out in our clients 3 year plan and be responsible for the achievement of a range of KPI's.
Candidate Profile
We are seeking applications only from those who have sales team leadership experience gained within the LCV and HGV sectors and are located within 90 minutes of our clients offices in the Midlands.
Your experience may have been gained in the short or long term financing of LCV & HGV's or may have be gained leading sales teams selling LCV's and HGV's but using finance as a strategic sales methodology.
You will be highly IT literate with an awareness of CRM systems and have a strong understanding of best practice marketing and promotion.
You will be known a bright go getter, with tenacity and resilience possessing strong interpersonal and presentation skills and be both a good planner and an effective implementer with creative problem solving skills.
You will possess an open and direct style and have drive and enthusiasm a genuine willingness to go the extra mile and have the leadership skills to impart these qualities onto teams you have lead.
A detailed job description is available to share with suitably qualified applicants.
Contact: Please send your CV firstly to Sean Toms at: sean_toms@robinson-toms.com and then call me on 01691 670466 for a confidential discussion.