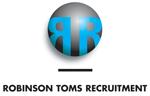 to £50,000 + company car, bonus and excellent benefits.
Our client part of a major group with long established commercial vehicle hire business and a leading provider of short term and long term hire for LCV, HGV's , Coaches are seeking a Retail Sales Manager to work with their Sales Director to:
Manage the Yard Stock for rental opportunities not currently being seen within the our clents business.
Work with the Sales Director to reduce the amount of standing stock and increase the business utilisation.
Promote the brand in specific areas where they have office locations North of England , Midlands and South East.
Target new businesses to utilise in fleet stock as a primary objective.
Increase number of active accounts.
Identify new market sectors to utilise in fleet vehicles.
Manage agreed campaigns in line with business requirements.
Complete information onto the CRM system in line with company expectations.
Work in partnership with the Rental dept targeting excess stock of both HGV and LCV's.
Risk & Compliance
Ensure that all Governance and Compliance requirements are adhered to and all reporting and reviewing activities required by the Regulatory Bodies are carried out to the standards required.
Successful completion and pass for all Bank Academy or internal Courses to ensure knowledge of all regulations
To apply the knowledge above in all dealings within or related to the Group
Candidate Profile
Applications are encouraged from those possessing the following skills, experience / persona:
Prior sales role(s) and relevant documented sales numbers and general education qualifications. Technology proficient in CRM and Office Products.
A detailed understanding of the Commercial Vehicle Industry & Acquisition Methods e.g. rental / contract hire / leasing / vehicle funding.
A good level of technical knowledge in relation to HGV/LCV specifications and applications.
An ability to deliver presentations to clients' managers.
An ability to identify and resolve issues and able to collate and analyse data - PC literate.
An ability to write well-articulated proposals and reports in response to clients' needs.
An ability to negotiate and build strong relationships.
An ability to work under pressure, be self-motivated, committed to meeting deadlines (self-imposed and external), and to manage multiple requirements and demands effectively.
Effervescent Positivity.
Contact: Please send your CV firstly to Sean Toms at: sean_toms@robinson-toms.com and then call me on 01691 670466 for a confidential discussion.