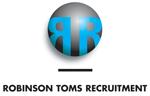 base and car allowance c£68,000 OTE £108,000 uncapped earning potential commission quarterly paid. Potential initial guarantee available and then a regular draw on commission available.
Our client a leading international lessor with a fast developing presence in the industrial sector are seeking to further develop their presence in the materials handling sector by appointing a technical sales specialist to work closely with its sales staff and major corporate and public sector customers in the UK, France, Belgium & Netherlands.
Core objectives of the role encompass:
Close collaboration with account managers and internal departments across 4 countries.
Sales focus on fleet management solutions for material handling equipment (MHE).
Target customer classification in cooperation with regional management.
Development of a documented deal pipeline (DMS).
Understanding and developing our clients solutions.
Be the expert for his/her relevant solution area (Fleet Management MHE).
Application of different sales methodologies (CEP, BC analysis, needs and requirements analysis, solution design).
To be an active role model of our clients values in front of customers and colleagues.
Travel throughout the region: UK, France, Netherlands & Belgium, expectations are the role being 40% UK focussed and 20% in each other country with reasonable travel typically 6 working days a month in total outside of the UK.
Key responsibilities will include:
Passing on the experiences of sales and methodical competences.
Taking over coaching and/or mentoring tasks for junior colleagues.
Self-reliance and acceptance of responsibility for the entire sales cycle.
Identification and development of profitable opportunities in the corresponding solution area (Fleet Management MHE).
Independent acquisition and positioning of the solution-specific portfolio with target customers.
Perform analyses and optimisation plans of material handling fleets.
Design and set up the management (processes) of material handling fleets (e.g. implementing forklift tracking devices).
Responsibility for the preparation of calculations and offers together with the account managers.
Support for coordinating service resources that may be needed.
Support of the account manager in establishing and maintaining a strong relationship network with contact persons of our customers for his solution area (influencer and decision maker according to buying center analysis).
Focus on written target customer situations. Handing over acquisition customers to the the account management team.
Development and establishment of new partnerships with suppliers and subcontractors for its relevant solution area in the assigned region.
Ensuring the profitability of the solution-specific portfolio with the assigned customers.
Understanding of the factors influencing customer results and contribution margins.
Responsibility for coordinating necessary resources and back office activities across the region.
Candidate Profile:
To apply you must be located in the UK, UK south preferred but our client are flexible open to a home based contract. If not UK south based you should be located near a major international airport to allow easy travel to France, Netherlands & Belgium.
You must have at least 5 years' experience in the material handling industry, especially forklift industry , this may have been gained with a financier of materials handling assets – or with a manufacturer or a major dealer in materials handling assets where exposure to finance based solutions has been gained.
Professional experience in material handling equipment, preferably in the areas of sales, service and/or project management.
Ideally already experienced in the leasing industry (preferred profile is experience of leasing combined with a depth of materials handling knowledge).
Open and friendly in approach.
Desire to work closely with customers and colleagues.
Confident in presenting and negotiating at all levels within the sales cycle.
Strategic thinking and market knowledge.
Confident in working with MS-Office, especially Excel and PowerPoint.
Base and car allowance c£68,000 OTE £108,000 uncapped earning potential commission quarterly paid. Potential initial guarantee available and then a regular draw on commission available
Contact: Please send your CV firstly to Sean Toms at: sean_toms@robinson-toms.com and then call me on + 44 (0) 1691 670466 for a confidential discussion.