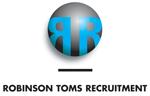 Salary to £90,000 plus company car, excellent benefits and year end paid bonus.

Our client a leading bank are seeking to hire a Thames Valley located Relationship Director to join its large corporate asset finance sales team.
This is a hybrid role focused on working with customers financing a mix of assets but including large scale IT infrastructure projects.
You will work with customers and parent bank colleagues to structure and win managed services solutions.
The team you will be a part of finances £1.2BN a year of assets offering on and off balance sheet solutions.
You will be judged on a variety of KPI's, c25% will be financial the balance being non financial.
Candidate Profile
We are seeking applications from those based in the Thames Valley or sensibly and sustainably commutable to the Thames Valley.
To apply you must have a strong background in financing large scale asset finance projects typically with exposure to deals of £10m+.
As the role is a hybrid one we are seeking a blend of asset class experience but your experience needs to include including experience of financing large scale IT infrastructure projects.
Your experience is likely to have been gained with a leading bank asset financier but if your experience also includes having worked for an IT captive, or perhaps a leading systems integrator or OEM this would be of particular interest given the hybrid nature of the role.
Whatever your exact background you must have demonstrable experience of successfully constructing, negotiating and closing managed services solutions.
Knowledge of pay per use utility contracts such as pay as you go, pay as you grow, capacity on demand type structures would all beneficial.
Please note we are not seeking applications from purely those with only an IT finance background, to apply your asset class experience needs to be broader than only high technology and your background must include working either now or in the recent past for a leading bank owned higher end middle ticket or big ticket asset financier.
You will have strong commercial and technical skills encompassing structuring, documentation, pricing etc.
You will be expected to live the banks values, be able to fit comfortably into a regulated environment and possess credibility within the bank and with a depth of personal gravitas.
Contact: Please send your CV firstly to Sean Toms at: sean_toms@robinson-toms.com and then call me on 01691 670466 for a confidential discussion.