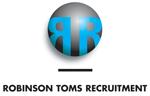 strong base salary expected earnings > £120,000 with totally uncapped earning potential. Plus company car and all usual benefits.
Our client a highly respected lessor with a well established broker focussed business unit are seeking to hire a National Broker Development Manager.
Our client has c400 lease brokers signed up and receives business from approximately 200 some of the c200 brokers use our client as a strategic partner others are tactical users.
The existing national sales staff of Broker Managers are highly successful but due to demand for our clients services they are devoting the bulk of their time to servicing and developing their existing broker relationships.
Our clients senior leadership team are keen not to defocus the existing sales staff onto new business activities but to hire a new business hunter who will operate nationally.
You focus will be on prospecting and winning new name brokers and investing time to develop brokers that have a lapsed relationship with our client and represent strategic opportunities.
Our client has a very strong service proposition and the role will provide for very high earnings for the successful candidate
The leading broker managers at our client are earning over £160,000 a year this role has exactly the same potential.
Candidate Profile
We are seeking applications from genuine new business hunters who enjoy and thrive in a true new business development role and are seeking totally uncapped earnings.
You must have a background in asset finance sales and an understanding of the broker marketplace and what makes a broker use one funder over another.
If you are a broker manager today but your skill set and interest lean much more towards new business development than account management then you would be an ideal applicant.
However, what matters most is having a passion for new business development, having a willingness to cold call is fundamental but you will also be creative about how to reach decision makers and how you get them to give you a hearing.
You work will involve talking to brokers who may have worked with our client in the past but perhaps fallen out with our client or our client has fallen out with them. Your job is establish where real opportunities lie for our client, put aside personalities, break through prejudices, remake relationships as needed.
You will possess gravitas, charm, drive, ambition, hunger. You will be focussed, relentless, persuasive, resilient, pragmatic.
We are seeking someone who has a mind set of when the phone gets put down on them literally calls the prospect back and says "we got cut off , lets continue our conversation about how we can help your business"
Is this you?, if so and you want excellent earnings and great career potential we look forward to talking with you.
Contact: Please send your CV firstly to Sean Toms at: sean_toms@robinson-toms.com and then call me on 01691 670466 for a confidential discussion.