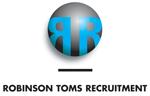 On target earnings $350,000 which are also totally uncapped. Earnings will be guaranteed at this level for at least 1 year potentially 2 years. Plus professional allowance of $12000 p/a.
Role Overview
As Vice President of Sales, you will lead the full execution of lease origination in the pursuit of driving growth and profitability our clients existing client base and securing prospects across the IT, Healthcare, and Industrial verticals within the United States for our client.
This position is integral to the growth of our client as it will have a direct impact on growing originations, maximizing profitability, optimizing sales processes, and increasing organizational performance by way of four performance indicators: Lease Origination, Gross Margin, Operating Expenses, and Net Profit.
Duties and responsibilities
The Vice President of Sales is a key influencer role in the company. The responsibilities of this role are largely comprised of five parts:
Performance: Strategically lead the sales, service and marketing team of c20 in total with a vision and plan to maximize lease origination and gross margin targets. This includes measuring sales activities and results. Year one expectation is to grow the sales force sale staff by 50%.
Management: Building, coaching, leading, and managing a diverse sales team of nine (9). You are expected to hire, train and develop talent to support the needs of the sales infrastructure.
Strategy: Translate strategies into action plans, then deliverables. This includes delivering sales and marketing strategies (alongside other senior leaders) from a go-to-market perspective within our three (3) main verticals of I/T, Healthcare, Industrial and other enterprise solutions.
Instrumentation: Building precision sales reporting and instrumentation while working with department partners to improve, sustain, and unify our sales data environment through the CRM and company database. You are expected to utilize data to provide detailed sales forecasting and annual quotas.
Services: Fostering our clients solutions road map with services that include, but not limited to, asset management application, Managed Desktop Services, Enterprise Mobility Solutions, remarketing, data erasure, and more.
Other responsibilities include:
Driving sales operational improvement to our clients business – ultimately delivering efficiency through the team, process improvement and strengthened capabilities across our sales environment.
Supporting and advising sales executives in closing FMV finance/lease transactions from initial contact, transaction award, pricing, and credit submission.
Working closely with EVP, Finance to optimize interfaces with administration functions that drive sales or customer needs.
Define and develop sales training programs that enable sales team to achieve their highest potential.
Work closely with Marketing to establish appropriate sales tools, collateral, and marketing campaigns.
Regularly liaison between key department leaders to ensure alignment across all company business lines.
The Vice President and will work closely with the U.S. Executive team. Given our clients international presence, this role has heavy interaction with other subsidiaries for business development opportunities.
Ultimately, this position is responsible for steering the sales organization and driving operational initiatives that increase our sales pipeline, strengthen our sales strategy, and maximize the customer lifecycle.
Domestic (west and east coast) and international travel of up to 40% is required for this position.
Candidate Profile
Our client are flexible about location for this role anywhere across the USA , an ideal location would be Chicago allowing easy West & East coast travel but our client are open minded.
The ideal candidate will have demonstrated success in a multi-vertical, independent, technology equipment leasing environment, and has successfully led a sales team to build a solid revenue engine and client portfolio.
Exceptional Leadership: Exceptional leadership abilities with a strong capability for attracting and developing sales talent and a demonstrated track record of leading through positive influence. Must be collaborative and engaging. Minimum 8-10 years of executive sales leadership experience required.
Fluent in Equipment Leasing: Fluent in enterprise level technology leasing and deal structuring in the $250,000 to $50MM + marketplace. Verifiable track record of originating and closing mid- to large- ticket transactions. Must understand how to drive a profitable P&L in a FMV lessor environment. Minimum of 8-10 years of experience in the equipment leasing industry required.
Communicator: Must have executive communication ability and presence; must have the ability to inspire direct reports and colleagues to aim for excellence. Must provide leadership for problem resolution.
Strategist: Ability to assess current state of existing sales force, equipment leasing market, customer insights, competitive landscape, and develop clear strategic plans that will lead to successful long-term outcomes. Across the effective lifecycle of lease terms for each asset category.
Data-Driven Leader: Ability to interpret and use data for sales management performance, portfolio health, and market intelligence. Ability to develop sales pipeline and/or CRM reports to share and present to key colleagues.
Education: Bachelor's Degree in Finance, Accounting, or Business Administration required.
OTE Target earnings are expected to be $350,000 and are totally uncapped.
Earnings and will guaranteed at this level for at least 1 year potentially for up to 2 years.
Additional benefits include a professional allowance of $12000 p/a (to run a car etc).
It is expected that within 2 years of joining and subject to the achievement of targets that this role will join the Executive Share Scheme
Contact: Please send your CV firstly to Sean Toms at: sean_toms@robinson-toms.com and then call me on + 44 (0) 1691 670466 for a confidential discussion.