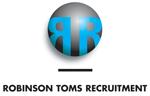 £50,000 - £60,000 + excellent benefits.
Our client a leading lessor with a fast developing book seek an additional Credit Analyst to join its team. You will be focussed generally on flow type deals across both a wide range of hard and soft assets but will recommend decisions up on larger deals as appropriate.
Our client provides not only asset finance solutions but also invoice finance offerings and as such whilst you role is expected to largely focus on asset finance underwriting the role is likely to have some diversity to it.
Whilst are client are based near Southampton a degree of flexibility exists such that it is likely that up to two days a week the role can be arranged to be home working as sophisticated remove access to systems is provided.
Candidate Profile
We are preferably seeking an experienced asset finance underwriter but are receptive to applications from those with less experience who may be considered at the lower end of the salary scale.
You will be graduate educated or if more mature and without a degree be of graduate intellect and be highly numerate with good balance sheet and cash flow analysis skills and a confident attitude and be a team player able to work in a structured environment but under pressure at month and quarter end occasionally.
Ideally you will have held a role with a personal authority mandate and have experience of both hard and soft assets and awareness of intermediary driven routes to market.
However given our clients location flexibility is likely to be applied in order to increase candidate choice.
Excellent career and earning potential exists for ambitious achievers to advance within our client.
Contact: Please send your CV firstly to Sean Toms at: sean_toms@robinson-toms.com and then call me on 01691 670466 for a confidential discussion.