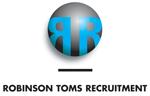 £50,000 - £60,000 salary plus benefits.
Due to the continued growth of their asset finance portfolio, our client a leading head lessor requires an additional Senior Underwriter – Specialised Credit to be part of their credit department.
Role Overview:
Reporting to the Associate Director - Credit & Risk, the Senior Underwriter – Specialised Credit will draft and present specialised structured credit proposals, maintaining an objective and independent view within the credit process and complying with Credit Policy/guidelines and processes.
The role holder will be required to perform credit reviews and research industry/customer-related information for all new proposals and reviews of existing customers, as well as proactively monitoring industry and sector trends for early warning signals. Customer visits are likely to be a pre-requisite of the type of finance package required, so travel within the UK will be necessary.
The Senior Underwriter – Specialised Credit will need to achieve the timely turnaround of credit proposals and reviews, in accordance with pre-agreed SLAs. You will be required to coordinate with colleagues from the Credit Underwriting team; Sales teams; and Payout team, along with external stakeholders, third parties and solicitors.
The successful applicant must also be confident in building, developing and strengthening relationships with existing and potential introducers, suppliers and valuers in order to maximise future opportunities for the Company.
Candidate Profile
Whilst our clients office are North West based our client are willing to hire this position on a home based basis but on the understanding that the role holder would be expected to visit Head Office at least bi weekly.
Skills:
Excellent credit assessment and report writing skills - ability to carry out due-diligence on credits and write a structured credit report for presentation to sanctioning authorities.
Strong financial, analytical and numerical skills.
Strong communication and organisation skills - understanding of the credit risk drivers for each proposal and able to disseminate complex information to multiple stakeholders, explaining the salient points.
Strong time-management abilities - ability to work to tight deadlines and manage multiple priorities.
Attention to detail and accountable - demonstrates strong deal ownership.
Team player with self-motivation and drive.
Experience (essential):
Ability to write structured credit proposals in line with agreed timescales.
Previous credit risk experience at a financial services provider (not necessarily in an asset finance environment).
Knowledge of finance and finance products.
Experience (desired):
Other financial services business exposure e.g. Commercial leasing/Corporate banking.
A clean credit reference check and reference from previous employer may be required.
Our comment
Culturally our client are seeking someone with a hands on customer centric attitude , if you have a big corporate asset finance or banking background and are used to every system & process already being defined and written in stone then this role might be less attractive to you (but we are open minded !), but if you are someone who is ambitious and wants to contribute to the on going development of credit process and policy and are willing to make a wider contribution to a fast growing and ambitious business then we would be keen to talk with you.
We will be happy to share our clients identity, location, current volumes and aspirations with suitably qualified applicants.
Contact: Please send your CV firstly to Sean Toms at: sean_toms@robinson-toms.com and then call me on 01691 670466 for a confidential discussion.