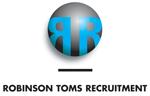 Salary up to £65,000 Year 1 earnings at this base > £100,000 + car allowance, and all large company benefits – uncapped income with commission quarterly paid.
Our client a leading national lease broker generating > £100m a year of new business and for whom we have successfully sourced existing staff are further expanding the sales operation nationally.
They have a particular interest in hiring staff to cover Liverpool, Manchester, Newcastle, London & South East and Thames Valley and surrounding areas but are willing to also consider strong applicants with contacts to leverage in other areas.
You role will be to drive self sourced hard asset finance business on your sales area. Today 90% of their business is direct sourced and typically 95% of deals done are Hire Purchase. However they are not averse to dealer driven business , providing you can access the customer to talk directly, and not just be providing rates to dealers , and of course they can offer a wide range of finance products.
You will be expected to generate £145,000 of gross profit in your first year. Typically our client achieves an average selling nominal of 7.3% to their customer and average yields (profits achieved) are around 3.5% of the asset value.
What matters most is gross profits not turnover so you can hit your numbers by writing £5m at 3% or £3m at 5% it does not matter except that betting on one £5m deal to come good would not be a sensible strategy, not least because you won't close that at 3.5% margin over cost of funds. Average deal sizes are c£75,000 but deals have been closed to > £5m.
Key to your success will be your ability to find your own customers and crucially having the skills to sell on service rather than price to achieve your objectives.
A bedrock of our clients business is that of providing not only a range of funders from tier 1's to tier 3's to finance virtually any deal and any asset but totally uncapped commission which is quarterly paid.
You will receive 20% of the gross profit that you generate each quarter above a typical threshold of around £27,000 of gross profit a quarter, however once you have hit your threshold you receive 20% right back to zero. In quarter one in the job you are paid commission from zero upwards with no threshold.
Once you have achieved your annual gross profit target you receive a further 5% on your entire years gross profit with earnings being totally uncapped.
Thus in year one with a £145000 gross profit target if you hit this you will earn £36250 in commission in addition to a market competitive salary that, depending on what you can bring, would range from between £50,000 and up to £65,000.
As you can see year one is very much one of our client investing in you as your salary, commission, car allowance and benefits , plus our recruitment fees added to 13.8% company National Insurance costs to employ you means they will make little year one profit from you. This is not an issue as in year 2 they would reasonably expect you to grow volumes to £8m+ and they would then start to move into profit.
Average earnings across the established sales team range from £130,000 to £160,000 for volumes between £8m and £14m a year. We were advised that their highest earner makes £300,000 from £26m of volume , this could be you in 3 years time or less !
Candidate Profile
We are seeking genuine asset finance new business hunters who understand that focussed activity = success.
By activity we mean doing the basics, cold calling daily and leveraging your own customer network, etc to generate at least 5 face to face customers visits a week, every week.
Soft activity such as attending trade shows, networking events, exhibitions although tactically useful once you are performing are seen as no substitute for direct activity that leads to you sitting in front of a financial decision maker who is acquiring assets that they need to finance today.
Our preferred candidate profile is therefore someone who today works for a lease broker and is used to selling out at higher rates. Perhaps you work commission only or have a low salary but are seeking an employed role in a major group and crucially you have a network of customers you can re-leverage in a new environment to avoid a slow and cold start.
You may today be working for a broker who has only a limited range of funders and perhaps only ones with higher cost of funds or not able to fund all your deals or fund the assets your customers are acquiring. (Our clients has over 30 funders from a number of the tier 1's through to tier 3's and can fund any asset and virtually any credit)
You may be working for a broker where the cost of funds you are being asked to work off looks suspiciously high ……..or the rate of commission you are receiving is unfairly low.
Here is your opportunity to work for a major operator with a proper salary and with a better split of the income you generate.
If you are working for a bank owned tier one funder and are used to selling out at very cheap rates and also to being given leads by your parent bank we feel, from past experience, that you are unlikely to have the sales skills and the drive needed to thrive in this environment of asking the customer to pay 7.3% nominal or higher.
However, if you are working for a tier but are tired of delivering large volume of business and then being paid a miniscule bonus at end of year and one not in any way based on what you have delivered in terms of profit to your employer but based on subjective issues like your behaviours and things like 360 feedback and you really do possess genuine new business sales skills and a real hunger for a high income then we remain open minded and would be pleased to talk with you.
In this situation one of the first questions we will ask you is how many of your existing customers are going to be willing to pay 7.3% + to still buy from you ………..the fewer that will the tougher this job will be and the less attractive you become as it will take you far longer to become even cost neutral.
To set expectations whatever your background our client will reasonably expect you to have written c£50,000 of gross profit by the end of month 6 in the job.Those that have done less are not necessarily at risk but you will have be demonstrating by then not only high levels of activity in terms of customer visits but also a good pipeline of prospects that will reasonably lead to you achieving £150,000 of gross profit by the end of year one.
Contact: Please send your CV firstly to Sean Toms at: sean_toms@robinson-toms.com and then call me on 01691 670466 for a confidential discussion.