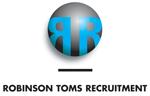 Salary range up to £70,000 + performance bonus to 50% of base salary plus all usual large company benefits including generous pension, company car etc.

Summary
Our bank client prides itself on building lasting business relationships, working in partnership with its brokers, helping them to grow and develop their companies and in turn support SMEs & larger corporate clients in funding the assets they need to expand.
They are embarking upon an exciting process of repositioning and is emerging as a leading challenger in the Asset Finance market. This involves its specialist proposition around brokers and the UK SMEs they support (in the smaller ticket flow market), the launch of a structured finance division supporting brokers in the restructuring and refinance markets, the launch of a specialist high value car finance activity together with the addition a specialist team supporting brokers funding higher value (middle ticket) transactions for larger corporate clients across multiple asset classes.
With the full support of the board and shareholders, the business plans for significant growth in its existing business lines as well as further expansion into other niche market sectors.
Role Overview
Working within a team of four regionally based managers, the primary responsibility of this position will involve the management, oversight & review and business development of existing broker relationships as well as sourcing and establishing new broker / introducer arrangements.
Key objectives will be to both drive the origination of small ticket SME flow volume to the internal sales team, as well as, for larger transactions, attending client visits, structuring, pricing to risk, liaison with the asset management team, business due diligence, financial analysis, preparation of credit applications and the oversight of both documentation and pay-out.
It is important that candidates have experience of working within a bank lessor environment that sources business through brokers, have a broad range of credit, structuring and documentation experience across a wide range of business and asset types as well as being self-motivated, results orientated and prepared to work to tight deadlines.
Candidate Profile
You must be based in the North of England to apply for this position and must have:
Extensive experience of delivering sales volume through established broker relationships.
The willingness, aptitude and gravitas to play a pro-active role in growing the business.
Detailed knowledge of the operational end to end Asset Finance process from enquiry, proposal, pay-out and end of lease.
Strong understanding of credit and risk within the SME & Middle ticket markets.
Ability to review & interpret company reports and balance sheets and to prepare in depth credit applications for submission to credit underwriters.
Strong interpersonal, presentation and negotiation skills.
Diversified asset mix exposure with knowledge of related risks.
Good understanding of legal and documentation structuring.
Understanding of regulatory governance and compliance (i.e AML, Data / GDPR, complaints etc).
Ability and willingness to travel with full UK driving licence.
Preferred applicants will also have:
Previous experience within a credit function and or a credit qualification.
Ability to understand credit and cashflow to write a brief credit support paper is part of this role.
Existing broker / introducer relationships (useful but not a pre requisite).
Experience of completing both small and medium size transactions.
Contact: Please send your CV firstly to Sean Toms at: sean_toms@robinson-toms.com and then call me on 01691 670466 for a confidential discussion.