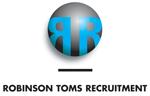 On target earnings at least €160,000 (base salary is 60% of OTE). Uncapped earnings, quarterly paid commission guaranteed in Q1 plus accelerators of 300% once > 100%. Thus achieving 133% of annual target will earn you at least €220,000 , plus all usual large company benefits including a high quality company car.
Our client a global captive IT lessor for whom we have placed staff most countries of western Europe are seeking to hire an additional Global Account Executive to join their German sales operation. You will work closely with an existing Global Account Executive who is expected to retire at some point in the near future and over time you will take over a number of their global accounts.
You can expect to inherit a set of 15/20 global accounts that spend at least $20m a year each with our client on their products and services. Across EMEA our clients parent has over 100 Global Accounts some of the largest spend over $1Bn a year with our clients parent.
Your role will be to maintain existing volumes (we will disclose the realistic fiscal 2020 target to suitably qualified applicants) but also to gain business from global accounts that are not currently users of our clients finance offerings.
It is anticipated that c2/3 of your accounts with be active customers and 1/3 acquire accounts.
There will not be a particular vertical market focus to the role but a good proportion of the accounts you will manage operate within the automotive sector, another German GAE manages clients who tend to operate more in the banking & finance sectors.
Your role is to build engagement at treasurer level with your existing accounts and to develop and implement strategies to penetrate acquire accounts to achieve overall volume and margin targets.
Our client offers customers a total solution that includes the financing of all IT hardware, software and services being acquired by their customers. Importantly they take residual value investment positions on all hardware irrespective of whether manufactured by their parent company or by others OEM's.
Candidate Profile
To apply for this role you must have business standard written and spoken English and also be a native German speaker.
You need to be located in southern Germany ideally in Bavaria, please do not apply if you are located in Berlin, Hamburg etc as even if you have the perfect skill set the logistics of you being 6 hours from most of your customers will preclude us from being able to put you forward.
You must have deep experience dealing with global accounts in the IT finance sector and the confidence and presence to be able to engage at Treasurer, CTO, CIO etc level.
You will need excellent technical skills (deal structuring, pricing, documentation) and must have a good listening ear, you will be adaptable and be a confident articulator of ideas and concepts. You will be good on your feet as a presenter and possess obvious presence , confidence and gravitas.
It is not required for you to have a current or previous background within a captive IT finance environment although this would be useful.
If you have a background selling to gIf you have worked in IT asset management or IT asset recovery services at global account level and again have the deep leasing knowledge that our client will not compromise on , then we would be interested in talking with you.
Finally, whilst our client ideally seeks to hire the finished article as a Global Account Executive if you have good IT leasing experience , have some experience working with global accounts they may be willing to hire you but at a lower package and allow some development on the job
However we need to be very clear within 12 months you will be expected to hold all the responsibilities of a Global Account Executive thus we are not envisaging introducing our client to anyone who has too much of a learning curve!
Contact: Please send your CV firstly to Sean Toms at: sean_toms@robinson-toms.com and then call me on + 44 (0) 1691 670466 for a confidential discussion.