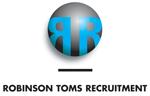 Salary £100,000 expected total earnings £200,000 plus company car, and all usual benefits.
Our client a leading funder are seeking to appoint a Sales Director to lead their highly successful national broker sales team.
You will lead a sales team focussed on developing true middle ticket deals. Few transactions are much below £1m and a typical transaction is £3.5m but larger deals towards £10m are not unknown.
Our client focusses on finding and closing story book deals across a very wide variety of asset classes and closing these at impressive margins rather than chasing thin margin vanilla transactions. (We will be happy to share average margins being achieved with appropriately skilled applicants)
Reporting to the CEO you will inherit and lead a sales team of highly experienced over performing individuals and be mandated to take our client to the next level using your best in class leadership and strategic business development skills.
This is a broad role encompassing not only achievement of the standard volume and income numbers but also the management of the local P&L and responsibility for bad debt management working closely with credit and risk and collections.
Excellent career and earning prospects exist for ambitious high achievers across our clients range of businesses to GM level and beyond.
Candidate Profile
To apply for this role you must be an existing asset finance people leader with direct reports either currently or in the very recent past. You may be a high performing sales manager eager to take on more responsibility and be ambitious for further growth on your career pathway to a GM level role.
You must have a background in middle ticket asset finance commensurate with the typical deal sizes that our client operates within – this is not a flow small ticket leadership role.
Strong preference will given to applicants who can demonstrate experience of working with lease brokers.
You must have broad knowledge of pricing, deal structuring, documentation encompassing all the most modern funding techniques sale of receivables, assignment structures, managed services structures etc.
Whilst this is not a credit role we are seeking applications who really understand what a viable deal looks like or how to shape one into one and someone has the skills to ensure that the team focusses on the same.
It is not expected that the role will carry a personal target but a feature of the role will be one of your taking the lead on strategic business development if not necessarily individual deal closing.
In terms of location our clients are flexible as the role is a national one but wherever you are located you must expect to travel nationally to fulfil the position. Our client does have a preferred location profile which we are happy to discuss with appropriately skilled applicants but they are open minded what is most critical is you not where you are located.
From a culture perspective our clients are an entrepreneurial, risk taking, high earning, meritocracy if this matches the sort of culture you would thrive in rather than simply survive in and you possess the skills and experience outlined above we look forward to hearing from you.
Please do not apply if you are not a close fit to the clear brief outlined as we would not be able to progress your application.
Contact: Please send your CV firstly to Sean Toms at: sean_toms@robinson-toms.com and then call me on 01691 670466 for a confidential discussion.