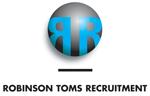 £40-60,000 base plus potential to earn to 100% of base salary. Plus car allowance and all usual benefits.
Our client a fast developing challenger bank are seeking to hire an additional Midlands based Business Development Manager to drive high margin business for distressed credits predominantly from lease brokers.
This is a role where our client goes out to customers at 11% to 13% nominal rates before the introducer, be this a lease broker or a professional introducer such as accountants, insolvency practitioners etc add their fee.
You role will be to work with introducers to find and shape deals that can be worked into acceptable transactions be this by structuring the deal to reduce risk by for example taking DG's , XCO g/tee's , 1st or 2nd charges over property or charges over other unencumbered assets , whatever it takes to get the deal to be a viable one.
You can expect to be very customer facing working with and through introducers to get the deal done.
Candidate Profile
You must be Midlands located and have a strong sales record in middle ticket asset finance or ABL lending , you must have a good knowledge of credit , deal structuring , pricing and of mitigating risk.
Crucially you must be confident enough to ask for up to 13% and be willing to justify confidently why the deal justifies this rate.
If you are used to be being a success by selling cheap money that makes no profit then this role will definitely not be for you.
However if you are confident in asking for the right rate for risk and want to share in the reward that can be offer you earnings of up to 100% of base salary in commission paid quarterly then this is an excellent opportunity to build a career with a fast growing business.
Contact: Please send your CV firstly to Sean Toms at: sean_toms@robinson-toms.com and then call me on 01691 670466 for a confidential discussion.