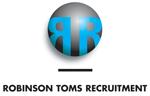 to £60,000 + benefits.
Our client a fast growing bank asset financier are seeking an additional Flow Underwriter to join their specialist business finance team.
You will have the opportunity to use your expertise and experience to influence, develop and shape the approach to underwriting this line of business.
Primary responsibilities will include the underwriting of all value proposals in the flow specialist line with an underwriting limit of £250k. The position will have responsibility for the end to end underwriting process, including meeting the customers where required, working closely with the Account Managers to preparing Credit Reports. The role will also be to support in Block underwriting as required.
Within the core role/responsibilities, you will be expected to use your credit and customer management skills to analyse and assess applications/requests and make suitable recommendations to senior management.
The breadth of the role also entails preparing management information and reports for Senior management.

A full job description is available to suitably qualified applicants.
Candidate Profile
To apply you must be able to work from our clients offices in the central London and you must also possess:
A current underwriting authority or recommendation of £250k.
Experience in soft and hard assets.
Experience flow asset finance.
In addition our clients require the following experience / skills:
Extensive experience in a relevant role within Credit / Risk Management.
The willingness, aptitude and gravitas to be a key member of a growing business.
Fundamental knowledge of accountancy and financial analysis of SME's and corporates and attention to detail.
Strong report writing skills.
From a credit perspective, lending experience of SME and corporate clients.
Understanding of regulatory governance and ensuring compliance with lending and credit policies (including management of large exposures / concentration risk).
A collaborative team player with excellent communication skills, flexibility and adaptability.
The willingness to go beyond the norm to deliver excellent service and standards.
Strong credit risk analysis skills, credit risk management skills and attention to detail.
Highly numerate and literate with the ability to interrogate and summarise information and to write clear, concise and incisive reports.
Contact: Please send your CV firstly to Sean Toms at: sean_toms@robinson-toms.com and then call me on 01691 670466 for a confidential discussion.