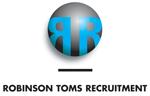 salary range up to c£85,000 + OTE of 50% plus usual large company benefits including a company car and usual benefits.
Our client a long established funder are seeking a Broker Manager to manage and further develop a number of supporting brokers and professional introducers plus identify prospect and win new ones. It is anticipated that 75% of the role will be further developing existing relationships and 25% new business.
Our client have a very flexible asset class focus and a possess a creative and positive attitude to writing business. Typical transaction are £1m to £10m in size, solutions offered are varied and increasingly encompass receivables funding.
Realistic targets are set in terms of volume and margin, we will be happy to disclose these targets to suitably qualified applicants.
Candidate Profile
We are firstly seeking applications from those who have successful experience of working with lease brokers and professional introducers, applications from those who have a broker following would be of particular interest.
Due to the hands on nature of how deals are structured we are happy to also consider applications from those with direct asset finance backgrounds who have the skills to make the transition to become a broker manager.
Those who are today themselves lease brokers and who have strong experience of the deal sizes our client focusses on and who wish to re-join the employed sector will also be considered
Whatever your exact background you must possess strong technical skills, deal structuring, pricing, credit, documentation etc knowledge of receivables funding is a pre requisite.
A record of having structured and successfully closed deals in the £1m to £10m range of our client is crucial.
In terms of location applications from those who are centrally based to allow ease of access both north and south are ideal but our client are flexible, skill set and experience are of greater importance than location provided you are willing to travel to fulfil the role.
Finally we are seeking applications from those with gravitas and presence who can make a strong and abiding impression on brokers of being able to add value to their business and from this gain brokers active support for our client to be their first choice funders.
Contact: Please send your CV firstly to Sean Toms at: sean_toms@robinson-toms.com and then call me on 01691 670466 for a confidential discussion.